Extend the reach of your brand by showcasing your products on popular online marketplaces as well as social media websites.
Simply select the marketplace or social media on which you want to list your products and services and Shopmatic will handle all the backend integration for you.
If you are a seller based in HongKong, you can choose to display your products on eBay Amazon and Facebook.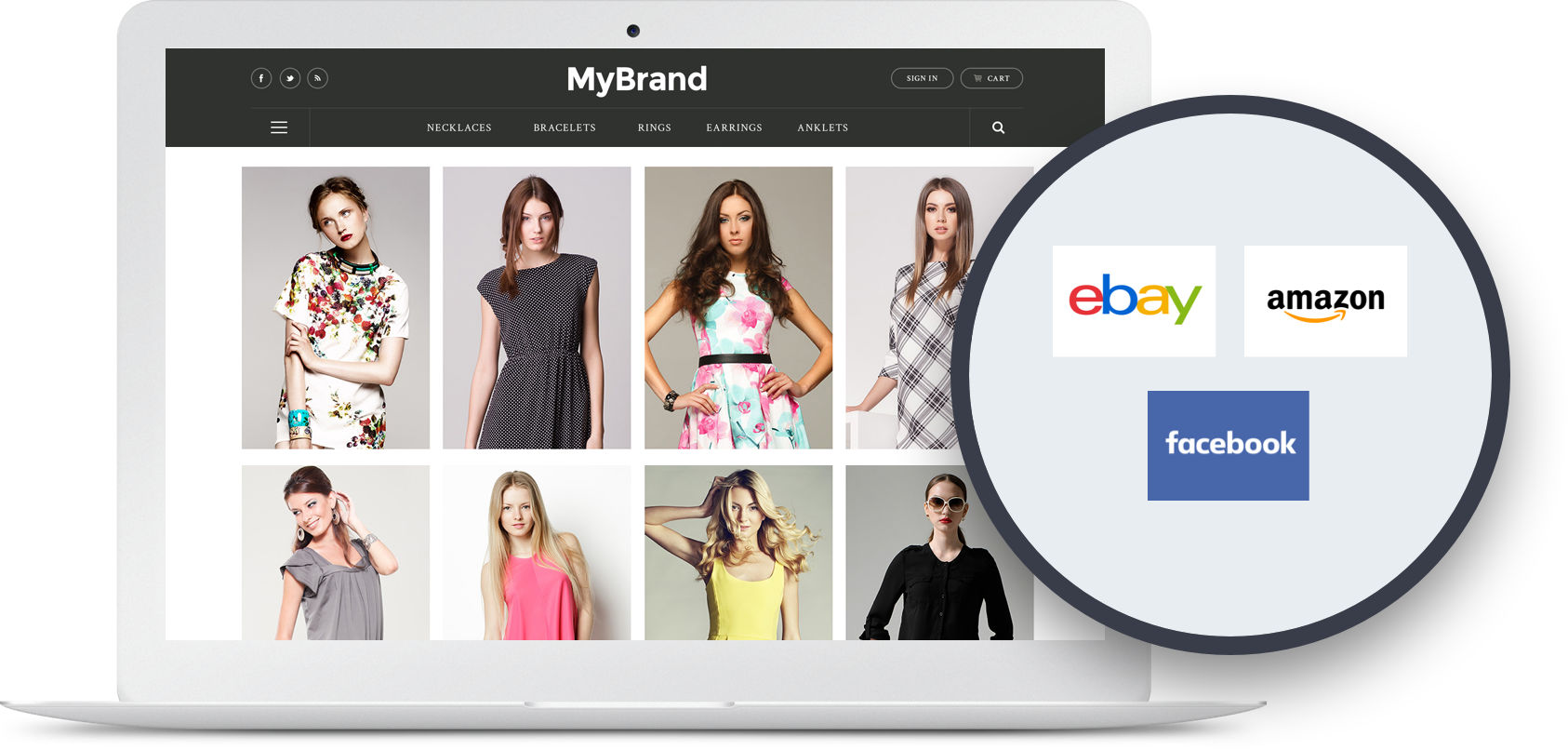 You only need to upload your product images and details once when you create your webstore on Shopmatic and these will be displayed automatically on the marketplaces and social media websites you have chosen.