As an online commerce enabler, Shopmatic provides fully integrated tools that let storeowners set up and manage their business in the simplest and most effective way. Here's how you can get started:
Sign up with Shopmatic account
Set up a Shopmatic account for a free trial and enter some basic details to establish your profile. Through this account, you will be able to build and maintain your online store, upload and update details about your products, as well as manage your customer profiles, inventory, and sales data.
All of these and other essential information related to your online business can be viewed via a single, customised dashboard.
Build your online store
After setting up your account, you are ready to create your website. Shopmatic has simplified this process by providing thematic templates that you can simply drag-and-drop your product images to put together the webpage. There are also more than 60 design templates you can choose from that best represent your business segment, including fashion, accessories, business services and urban living.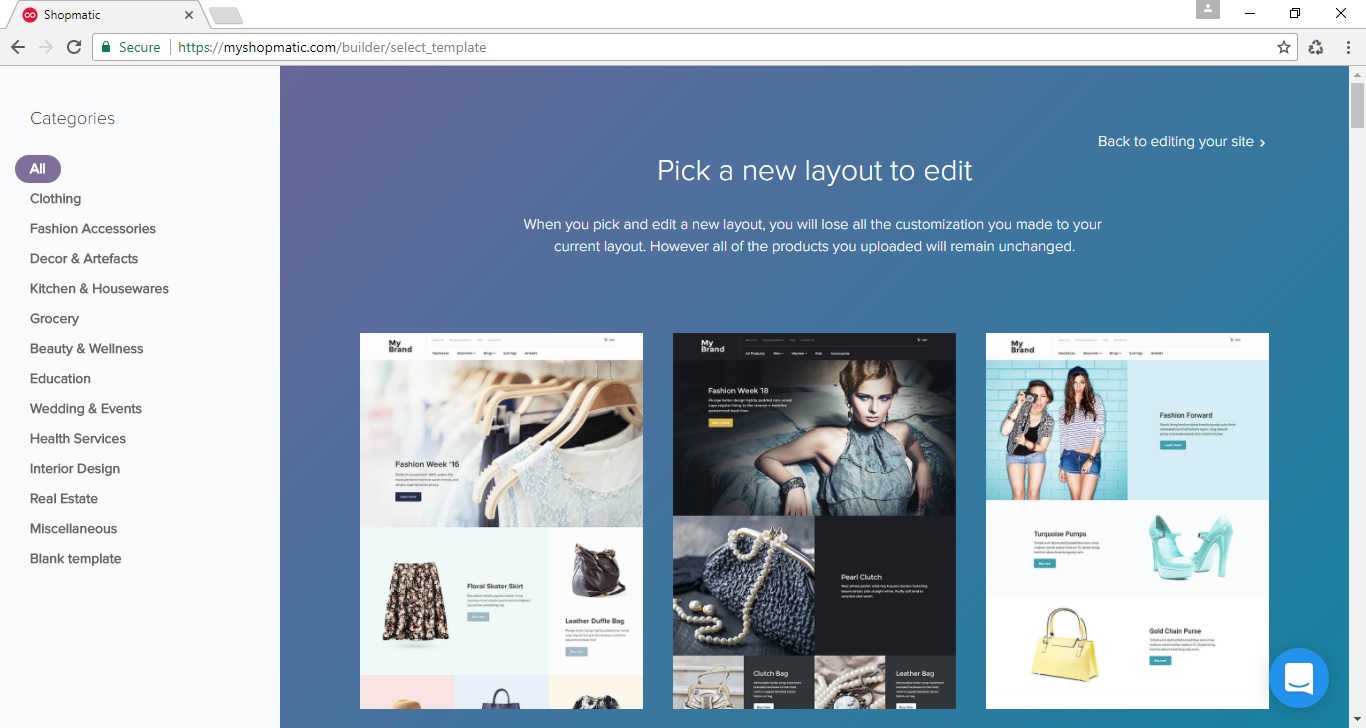 Upload & manage product details
If you are already familiar with taking and posting pictures on your social media profile such as Facebook and Instagram, you will find it just as easy to upload product images for your online business. Shopmatic has made the process similar so you spend less time learning new steps and can quickly post new product images and details to boost your sales.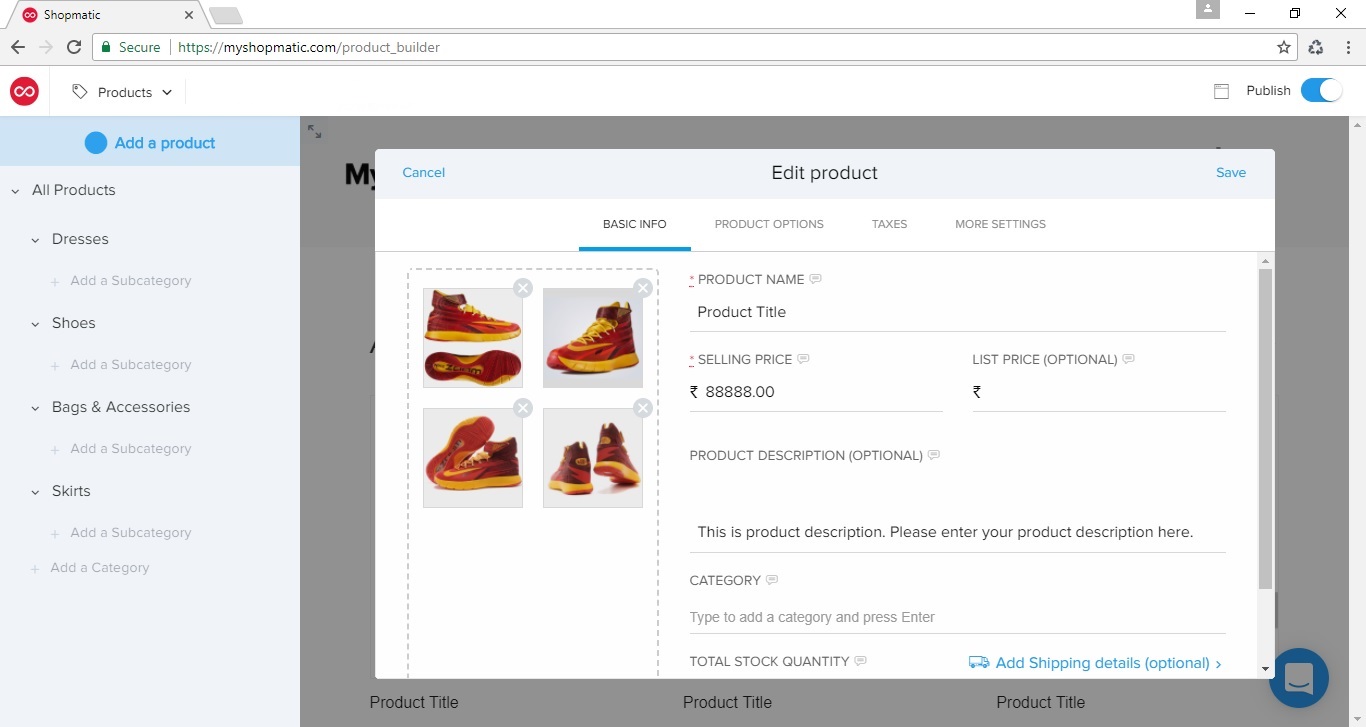 Select payment modes
After you have uploaded your product details, choose the payment options your customers can use to pay for their purchases. Shopmatic supports most major payment gateways so you can select the ones that are most popular among your local audience, such as credit cards, debit cards, cash-on-delivery and net banking in India.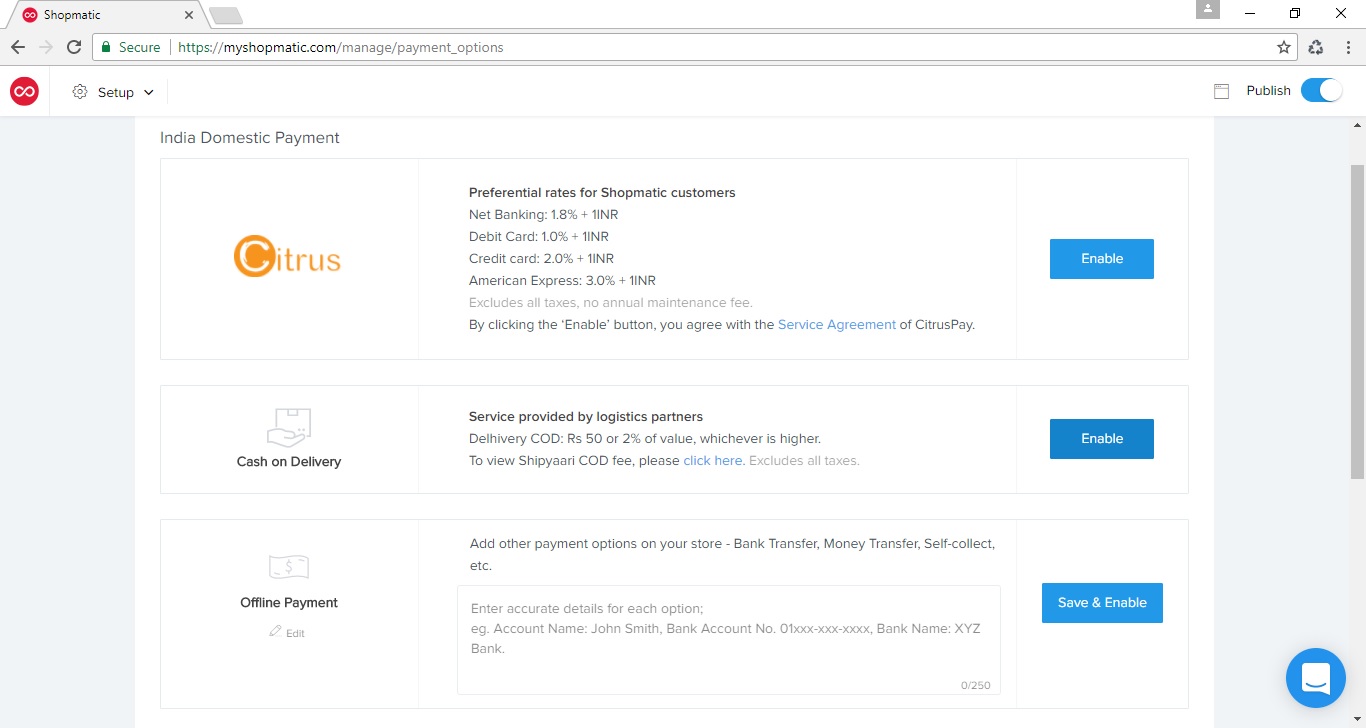 Select logistics options
You can then choose the network delivery options that are most relevant for your targeted customer segments and markets. Shopmatic manages all the backend integration so all you need to do is select the various delivery options and hit the 'Enable' button.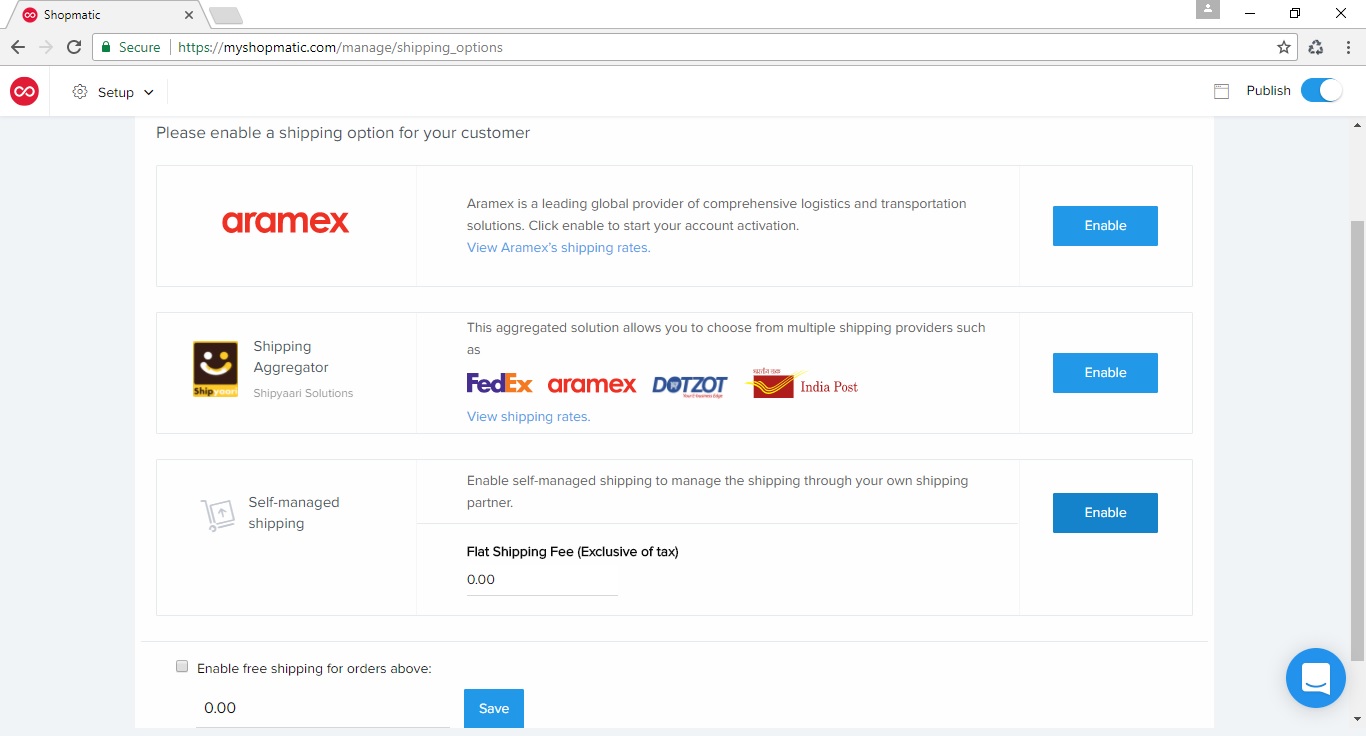 Select marketplaces & social media sites
Showcase your products on marketplaces where your potential customers already frequent such as Amazon, Ebay and many more. You can further extend your reach by displaying your products on social media platforms including Facebook and Twitter.
Simply choose the websites you want and Shopmatic handles all the backend integration. We automatically tweak your product images and details, so these will be displayed correctly on the various online marketplaces.
Pay only when you are ready
Shopmatic provides a 15 day full free trial after you have signed up. Browse through our database of design templates,upload your product images, enable a payment gateway and a shipping partner, key in your Google Analytics Tracking ID, link and sync your webstore to Market Places, even have your own shop directly on Facebook and more.
Choose from the 3-month, 6-month, and 12-month service packages to start your business journey with Shopmatic. Select the 12-month package to enjoy the most savings.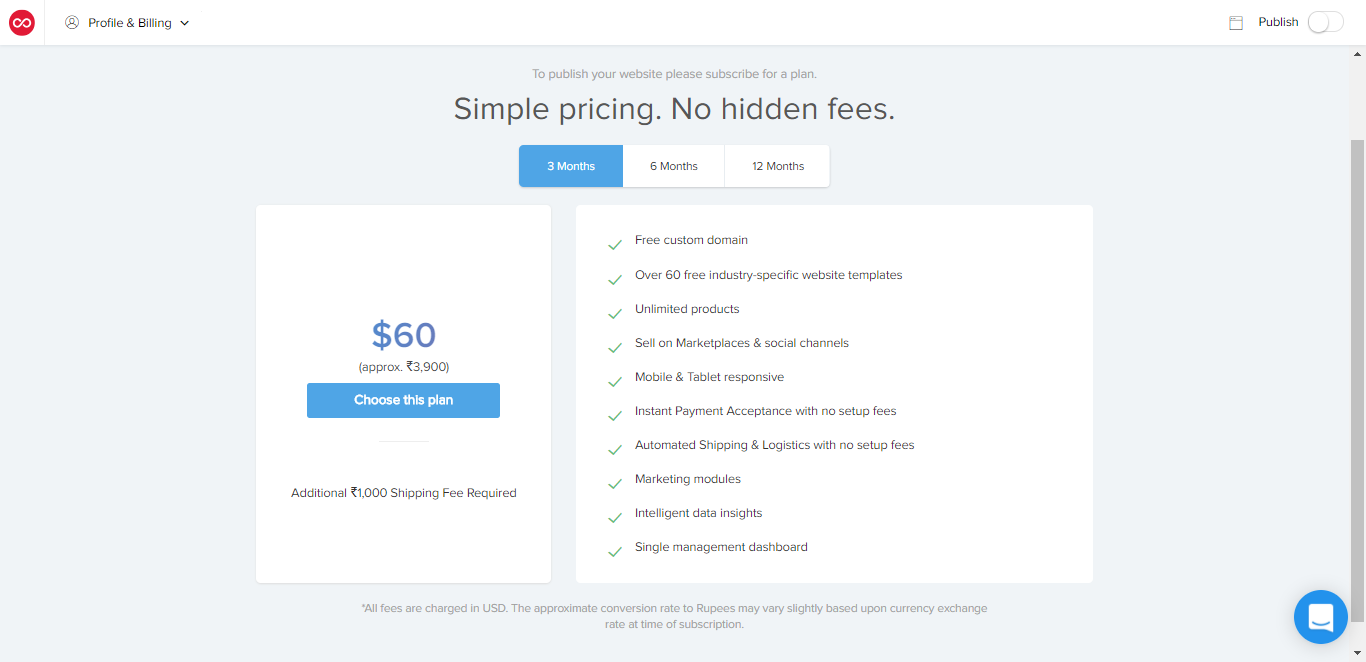 Shopmatic only charges for the subscription fee and does not charge you for  any additional setup fees for any of the services you need to run your online business, including integrations of partner services such as logistics, payment gateways, market places, social media and more. (How these service providers charge for their services are strictly between you and them.)