1. Please select 'My Account' on the top right hand corner of the screen.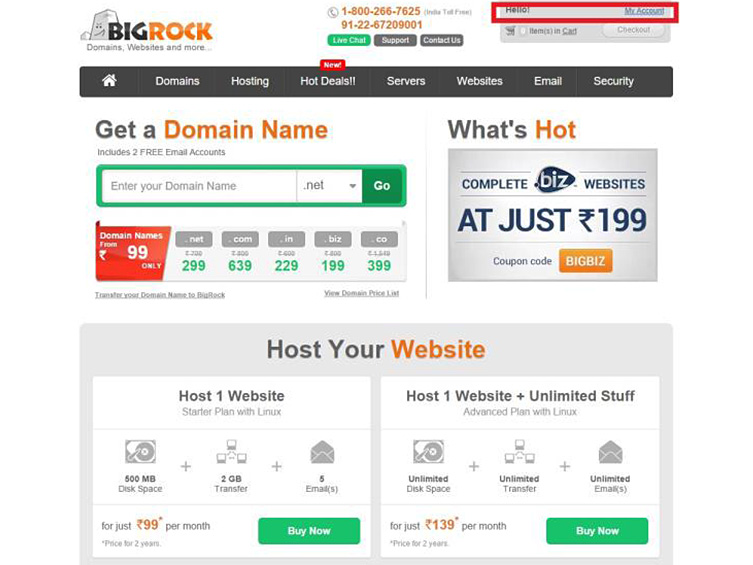 2. On the following page, please key in the relevant details and login.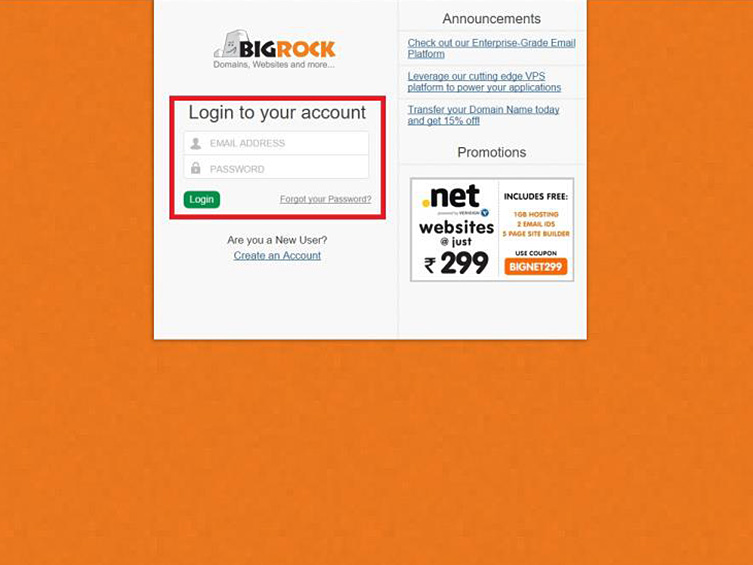 3. Please select the chosen Domain Name to change.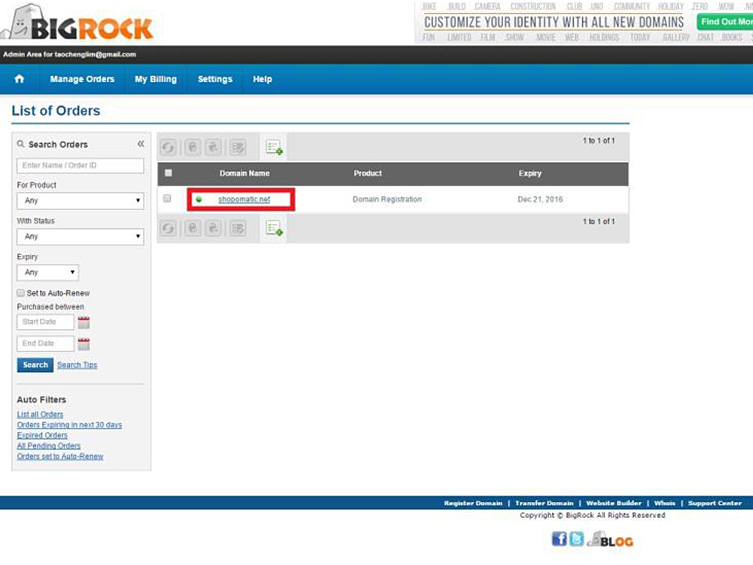 4. On the side bar, please select DNS Management. The page will scroll to the selected section. Please select 'Manage DNS'.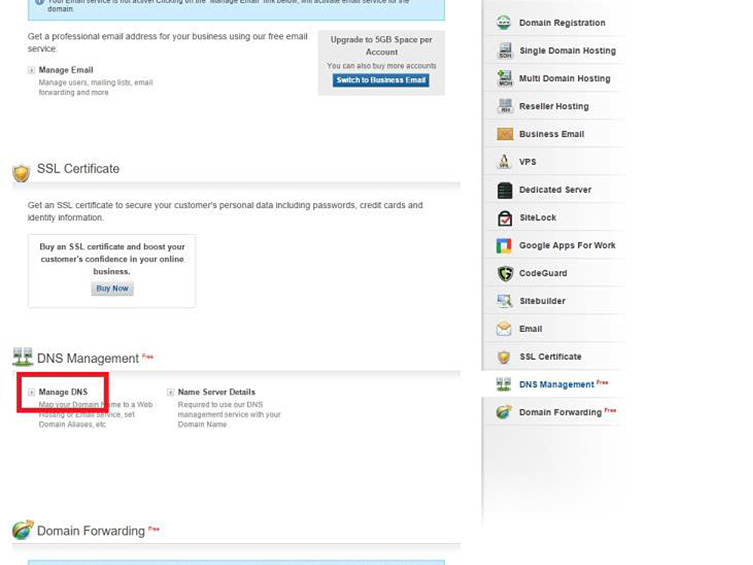 5. Upon a page popup, please select 'CNAME Records', followed by the 'Add CNAME Record' as shown.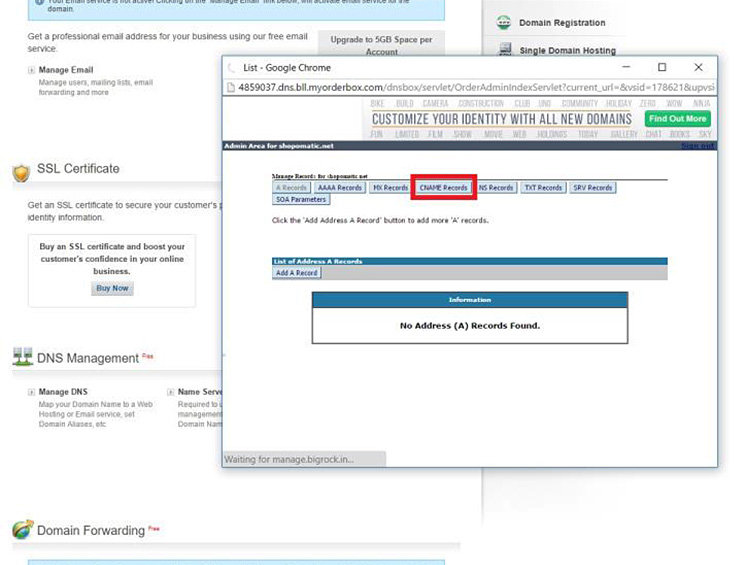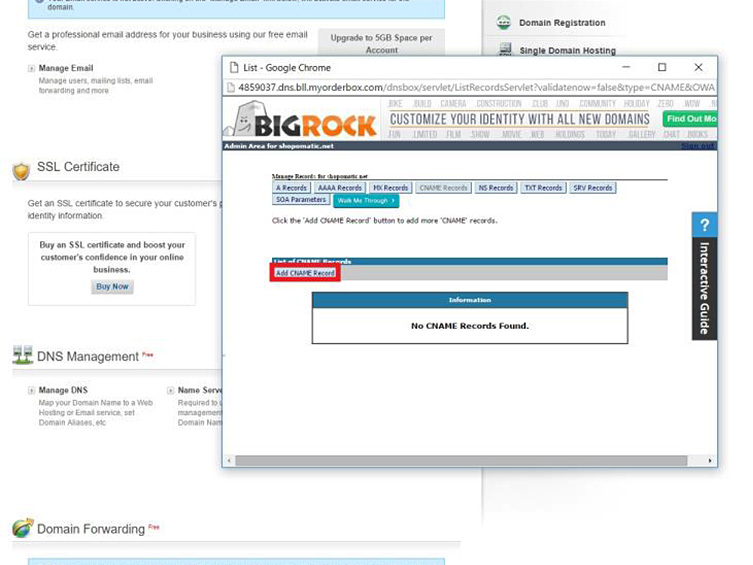 6. Head back to the Shopmatic platform, from the Dashboard drop down menu, click on Setup, then on Domain.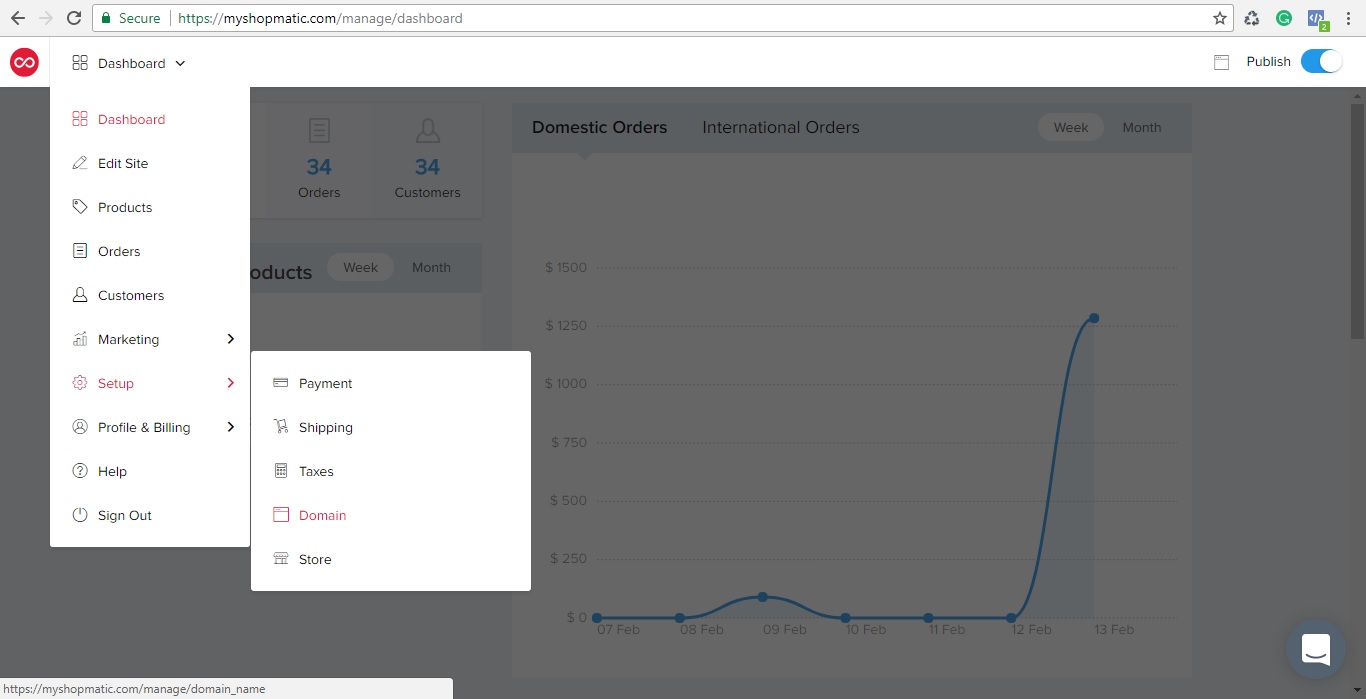 7. The domain setup page will load, click on "Connect a custom domain"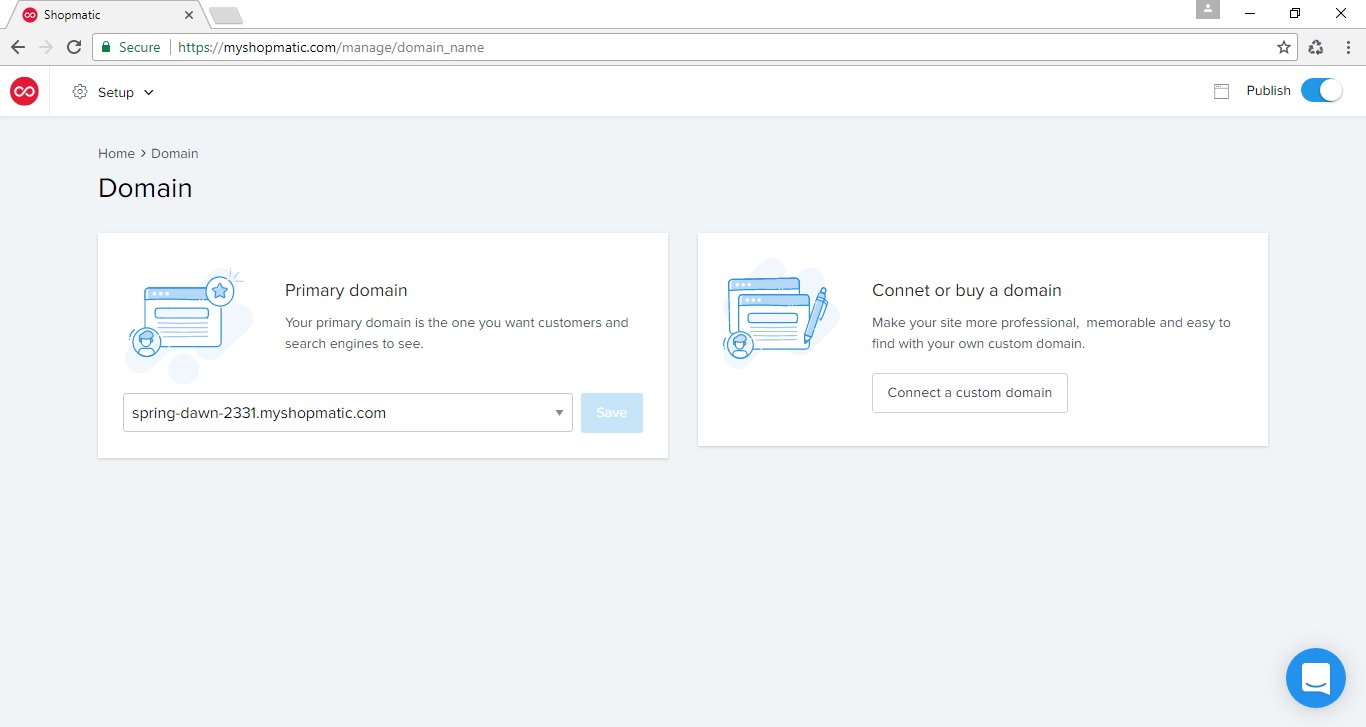 8. Next in the new window, enter your root domain name (root domain name does not have "www." in front) and then click on Connect.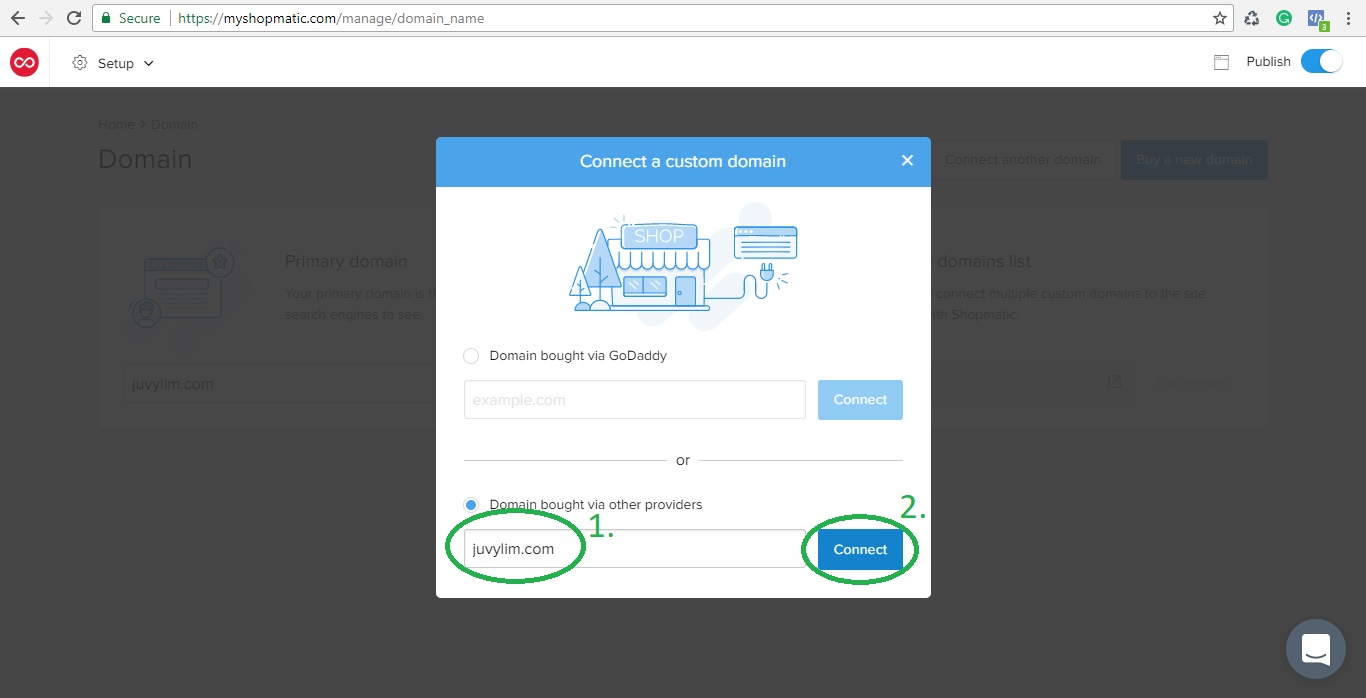 9. From there, copy your Shopmatic Subdomain name (e.g. mybrand.myshopmatic.com) from the below image and bring it over to your BigRock Cname settings.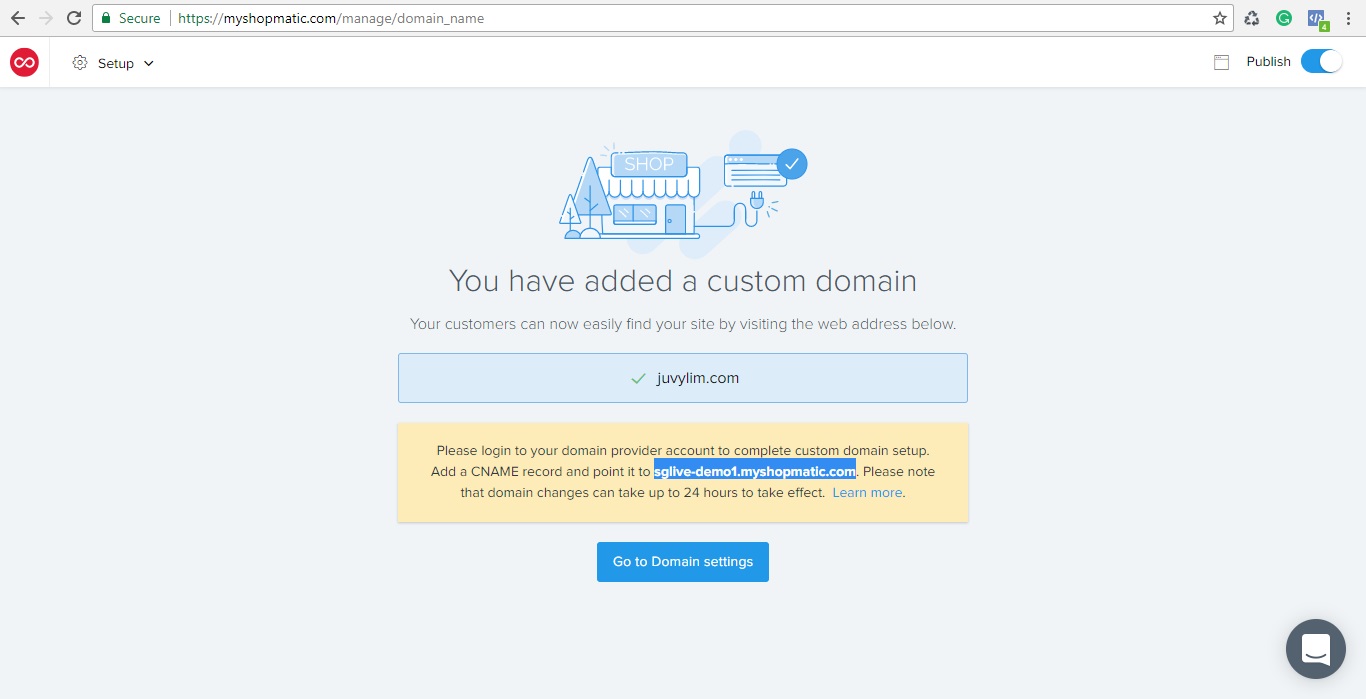 10. On the 'Add CNAME Record' page, please input 'www' under the host name, and have the copied Shopmatic Subdomain name pasted under the 2nd option as shown. Please select the 'Save Changes' button to proceed.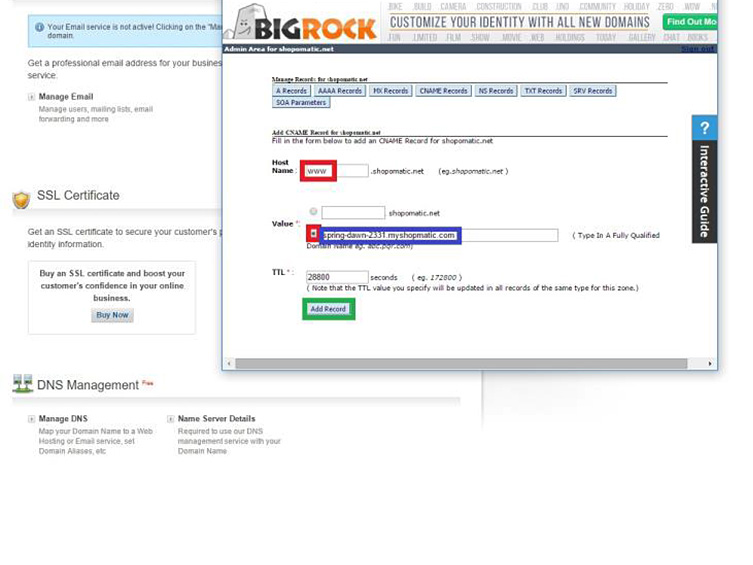 11. Upon added successfully, please select 'Add CNAME Record' again.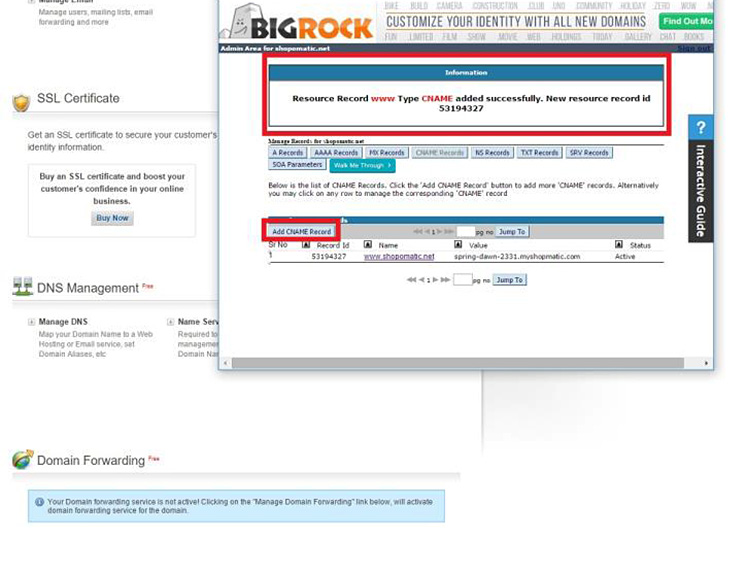 12. Please select the 2nd option, and have the same copied Shopmatic Subdomain name pasted in the input field. Please select 'Add Record' to proceed.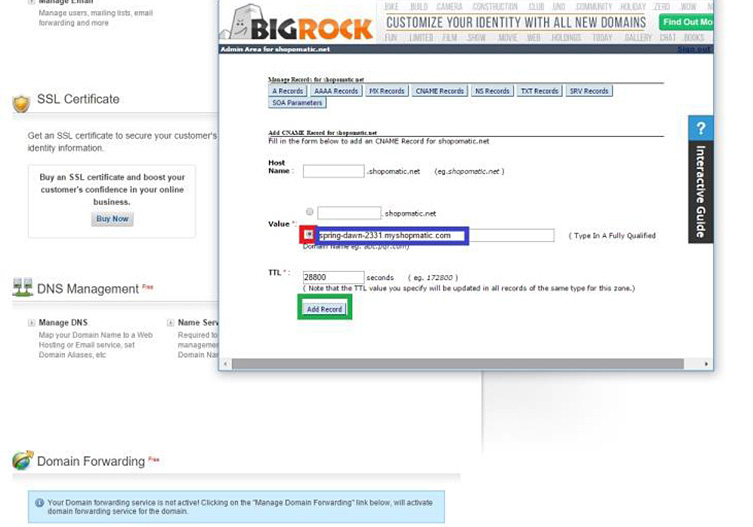 13. After it is successfully added, please allow up to 48 hours for changes to take effect.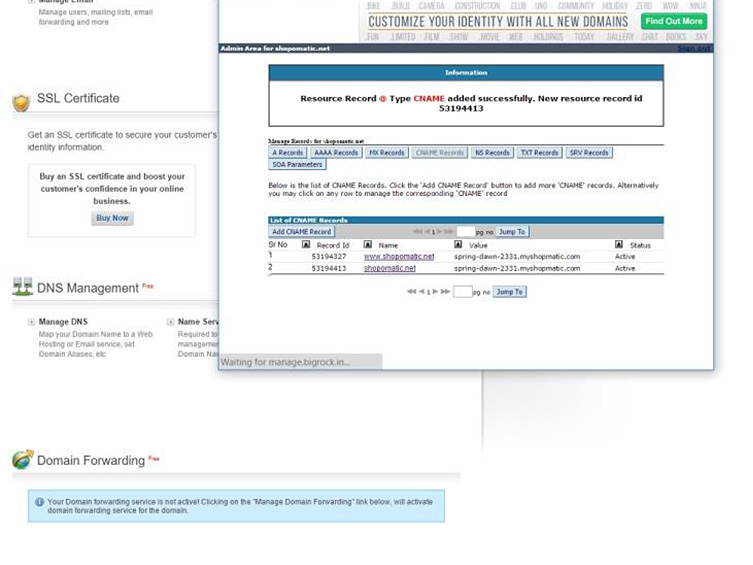 14. On the Shopmatic platform, click on "Go to Domain settings"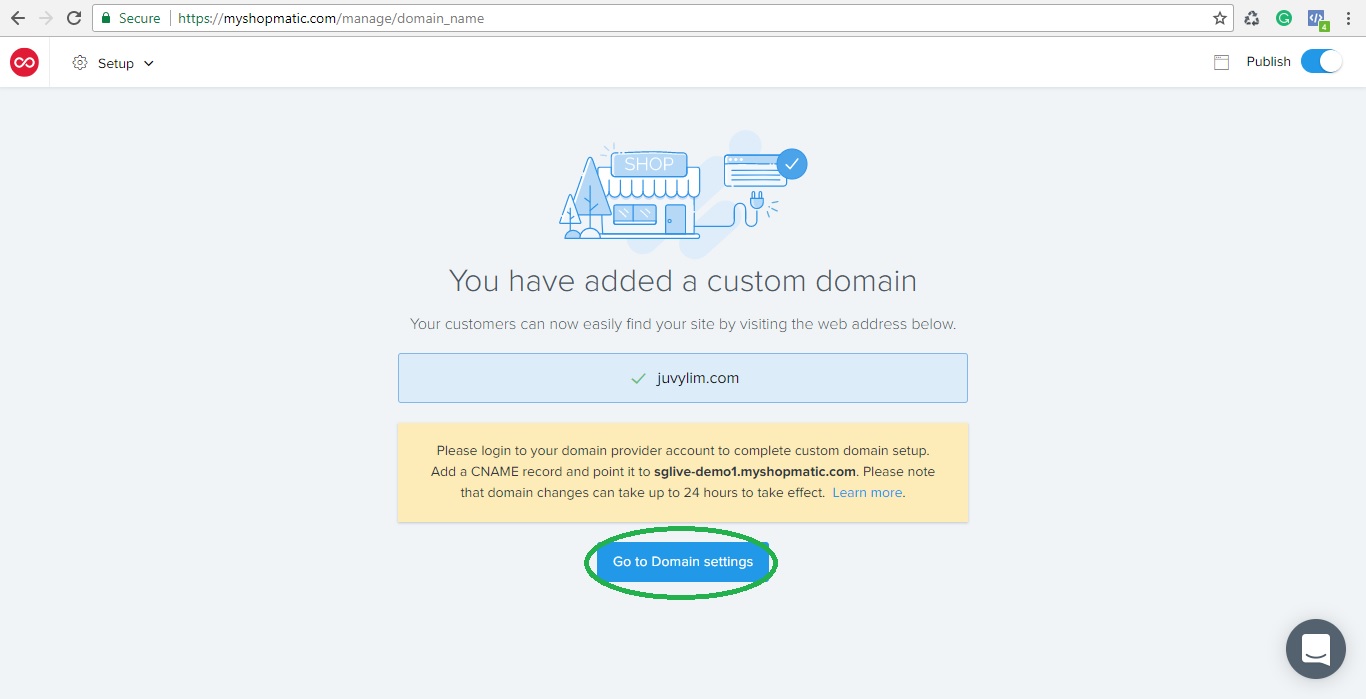 15. Choose the custom domain name that you have just connected as your Primary domain and click on "Save"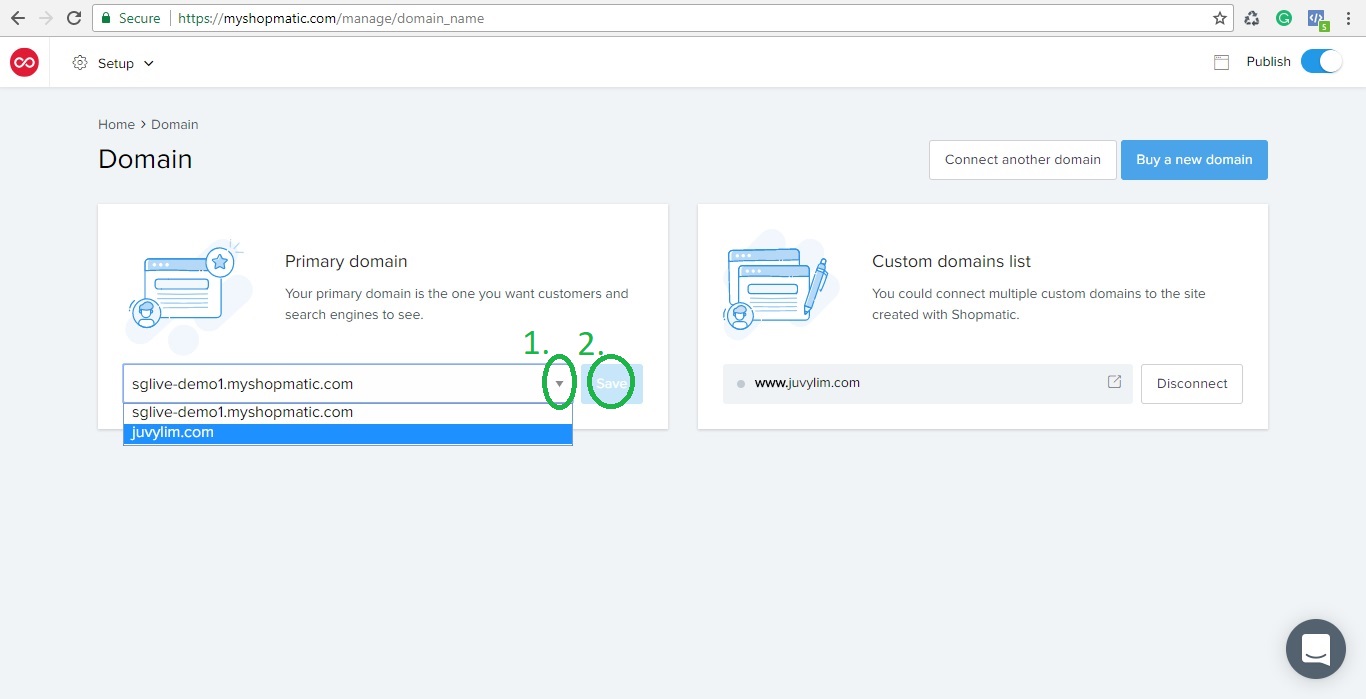 16. Once the domain name has been successfully connected, the live connection indicator will turn green!