Feature your products on any page!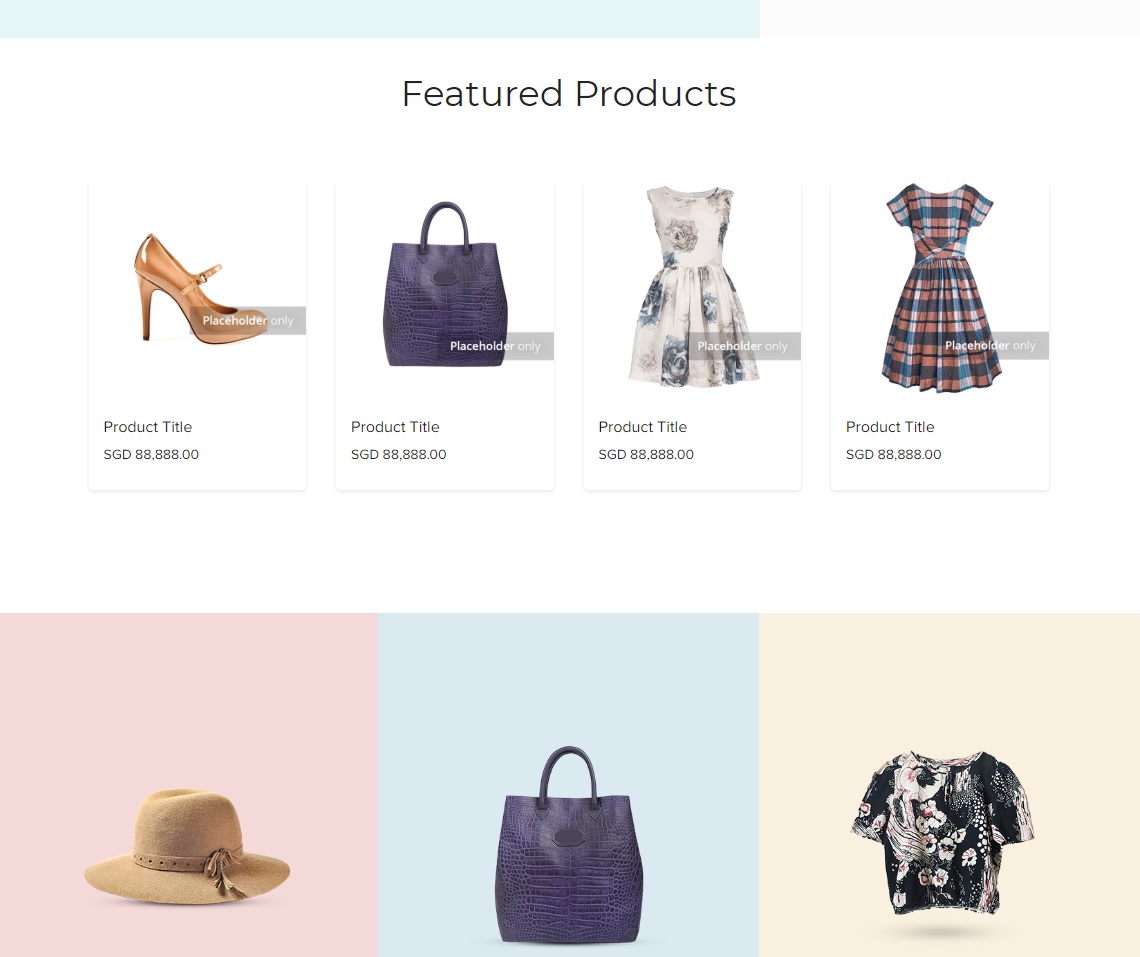 To enable this feature, click on the main drop-down menu from the top left corner of your Shopmatic account, and click on Edit Product.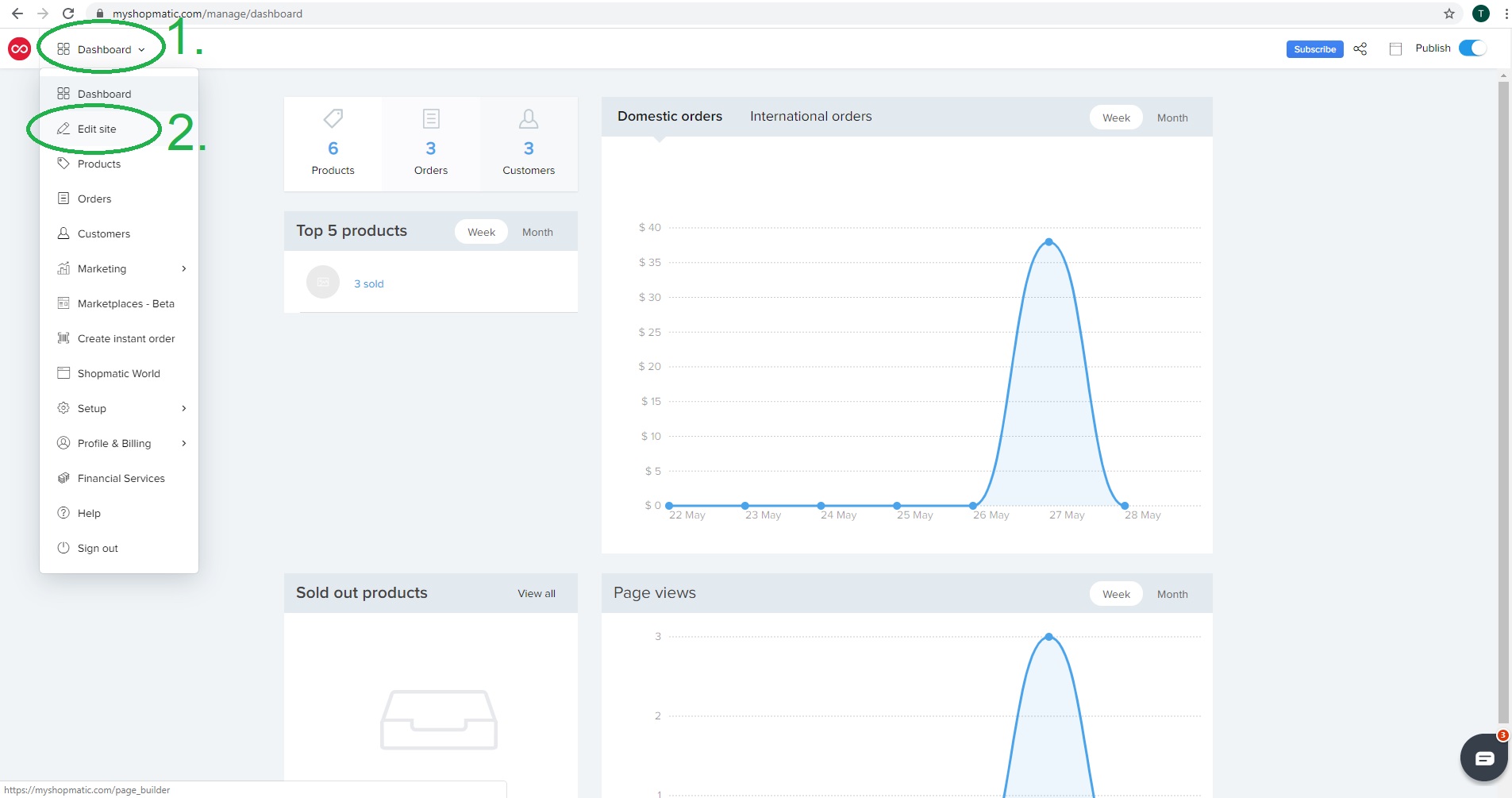 Next, click on the Add a Section, and select Featured Products.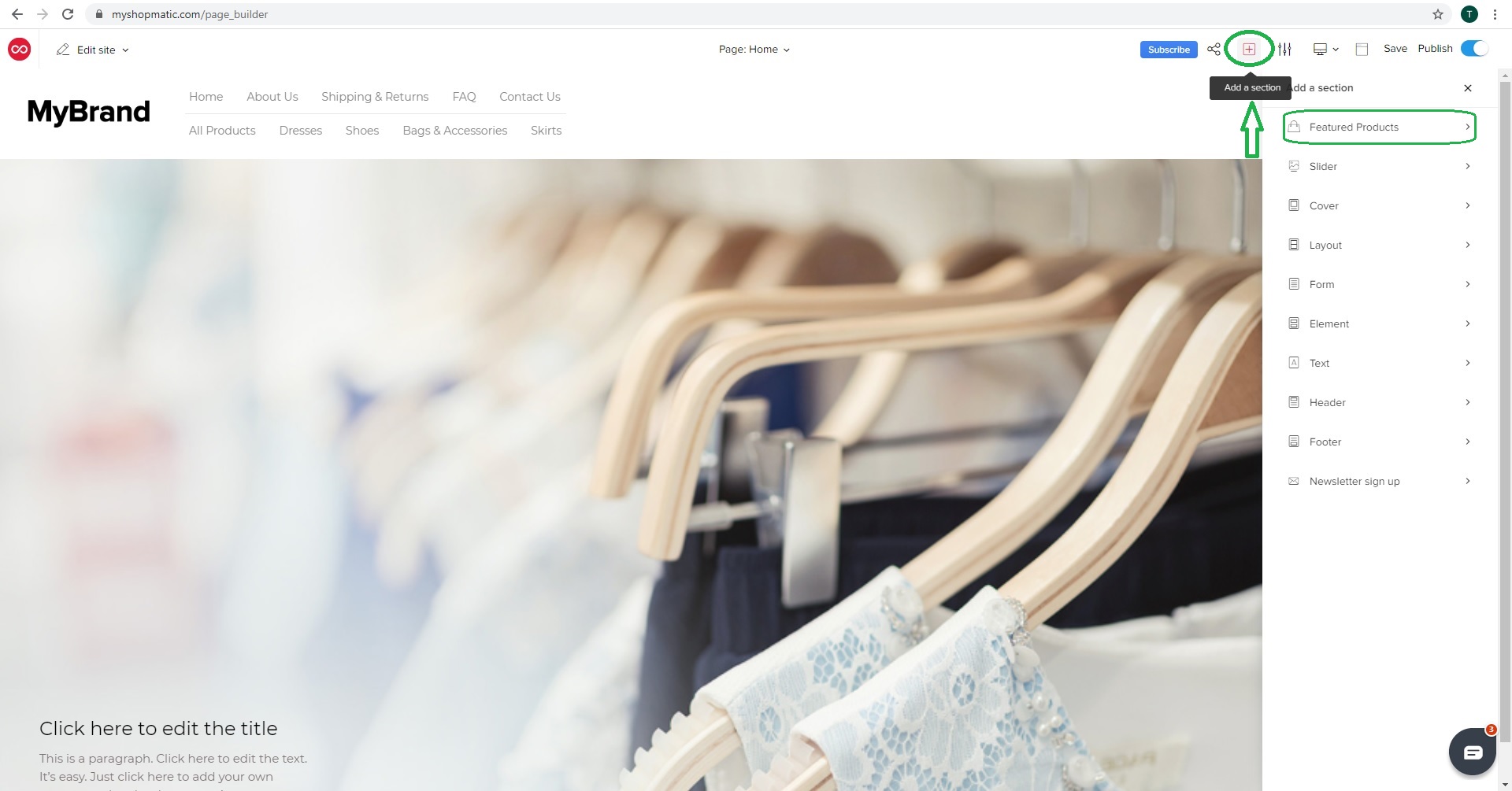 From there you will have the option of selecting 4 featured products view or 8 featured products view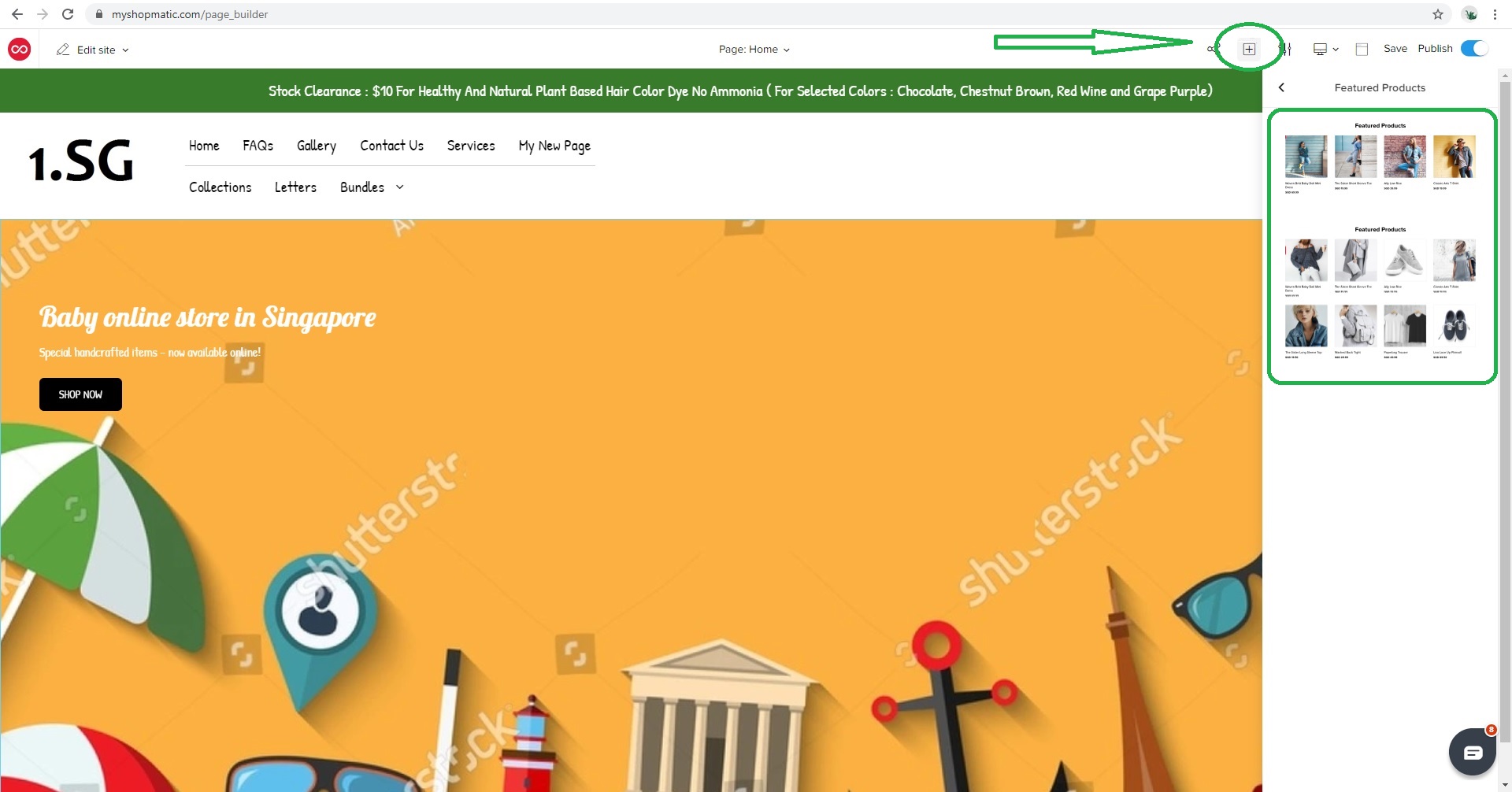 Done, your will now have a Featured Products section on your webstore!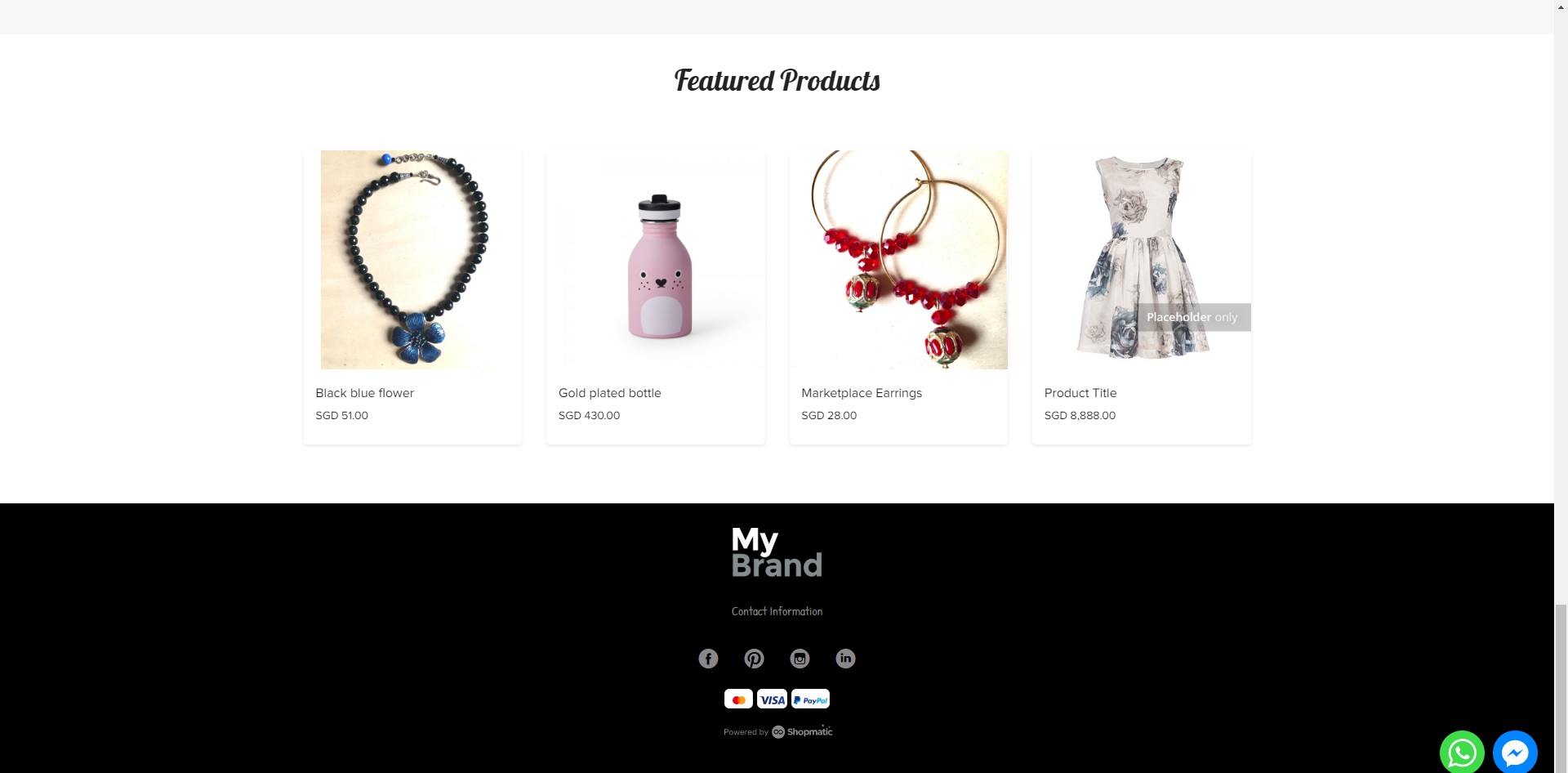 Please note that the Products in the Featured Products are grouped by the categories they are tagged to. Click on Edit Products to select which category you would like to show in the Featured Products section.