Google Analytics is a valuable ally in the ecommerce battle for consumer dollars. The insights it provides contains a wealth of information about your site, your visitors and where they came from. All this information can be used to find new customers and increase conversions.
For users who already have Google Analytics accounts:
Please refer to *Step 5a.
For users who are new to Google Analytics:
To get started with Google Analytics, you'll first need a Google account. If you already have a google account, please proceed to Step 1. Otherwise, please create your Google account.
1. Go to Google Analytics, and click on the 'Sign in' button at top right of the page.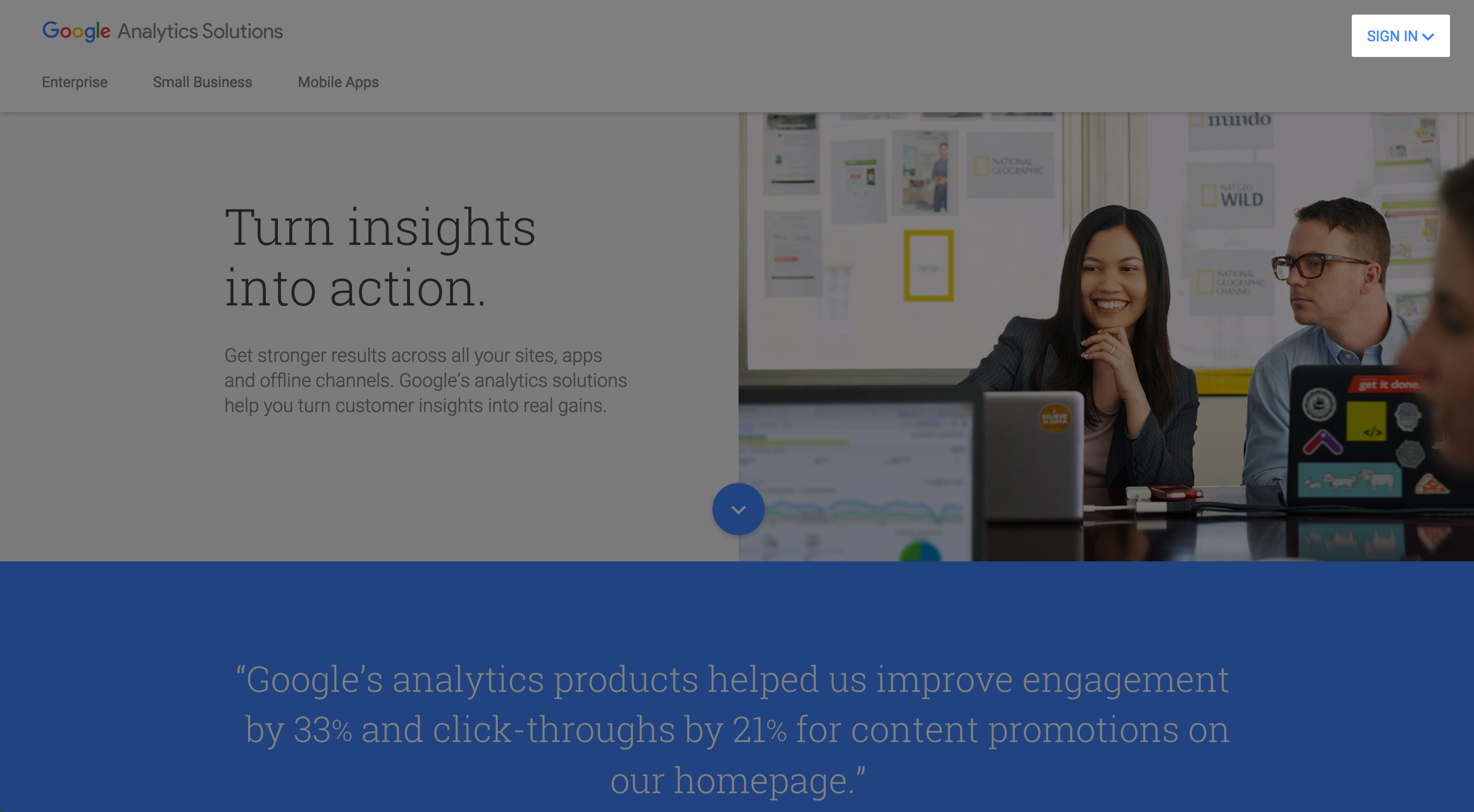 2. A dropdown menu will be shown. Click on 'Google Analytics'. The following page will be the login page. Please sign in to your google account.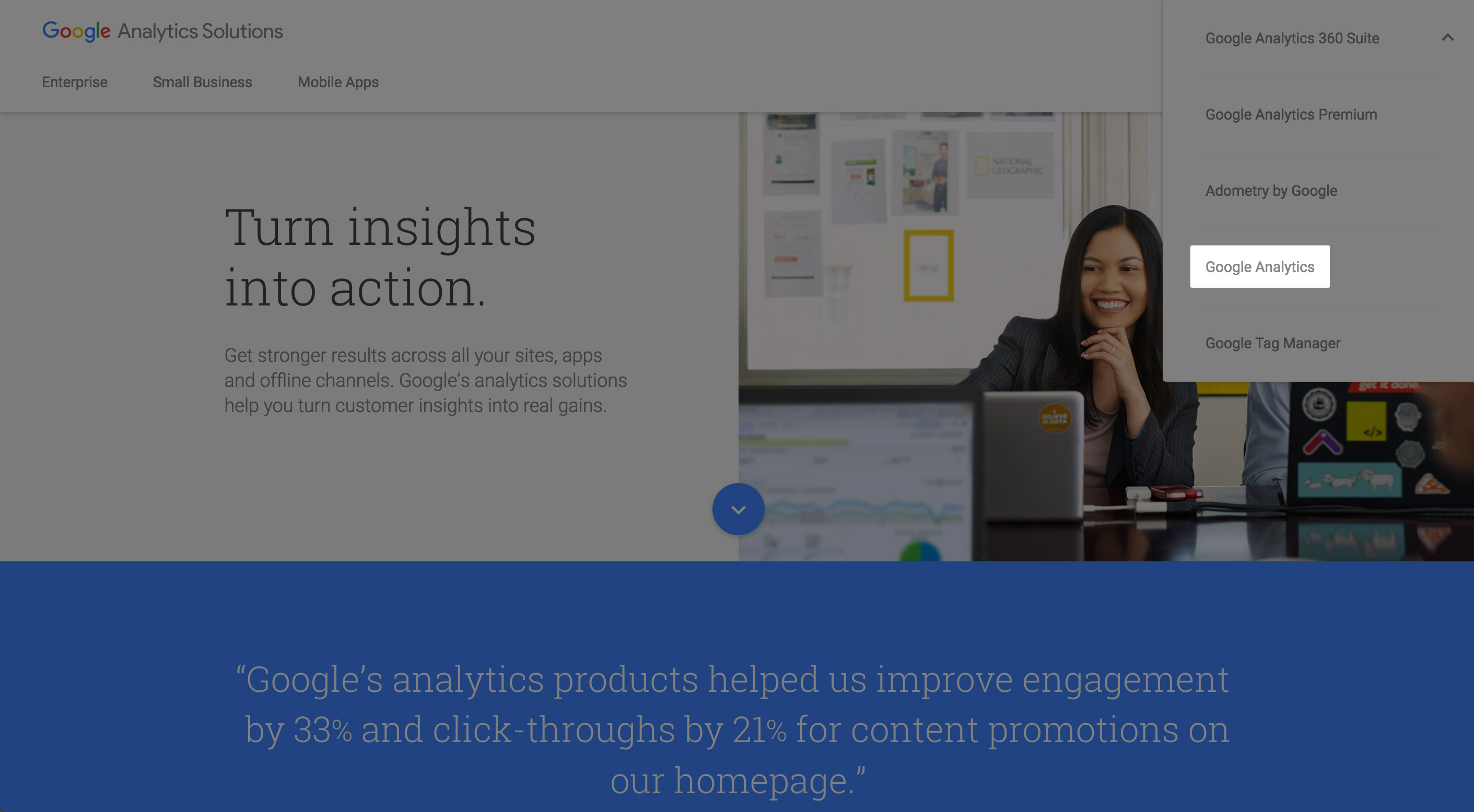 3. Once signed in, the following page will be shown. Click on the 'sign up' button.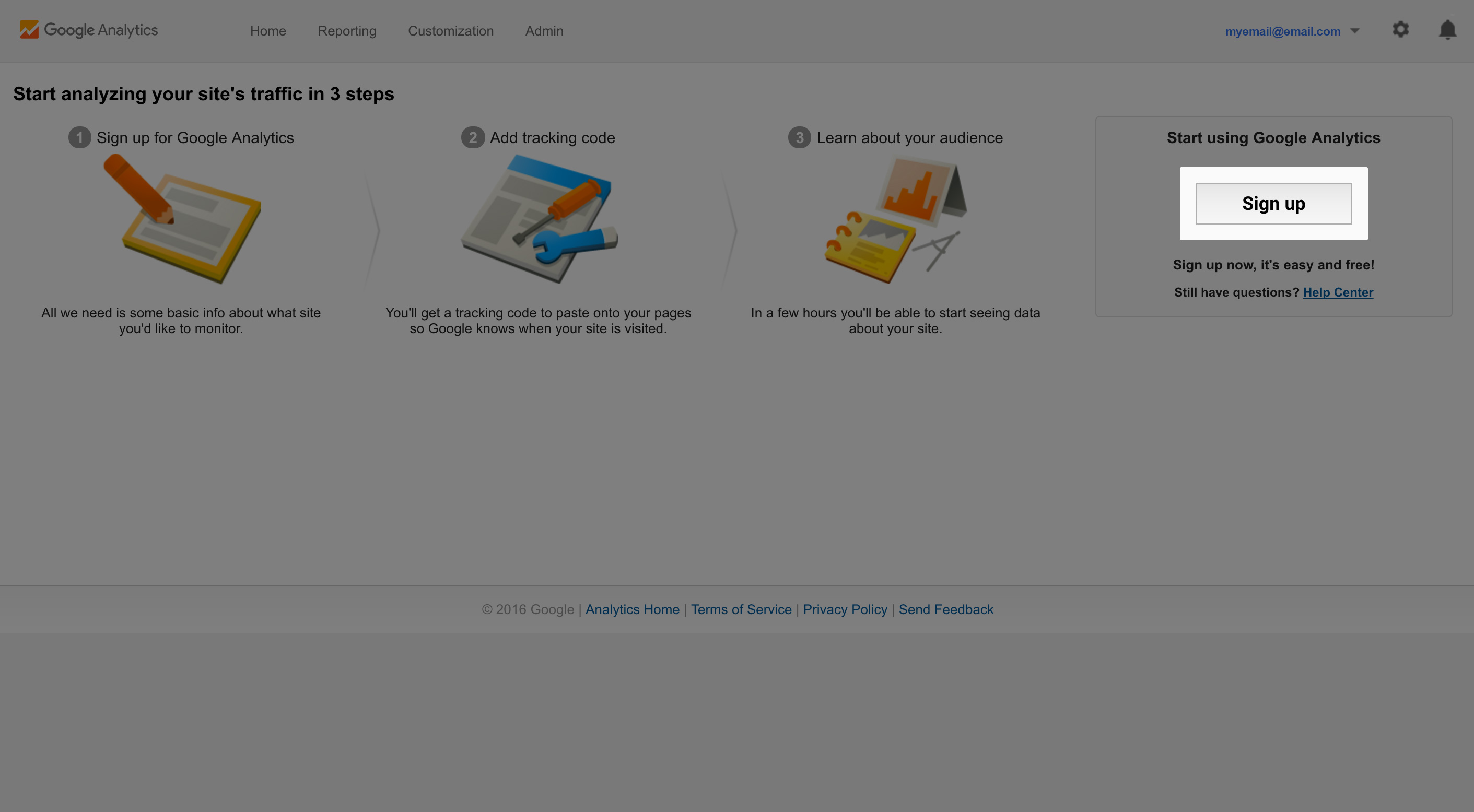 4. On the following page, please select the 'website' tab, and complete the required details.
At the bottom, select the 'Get Tracking ID' button to retrieve your tracking code.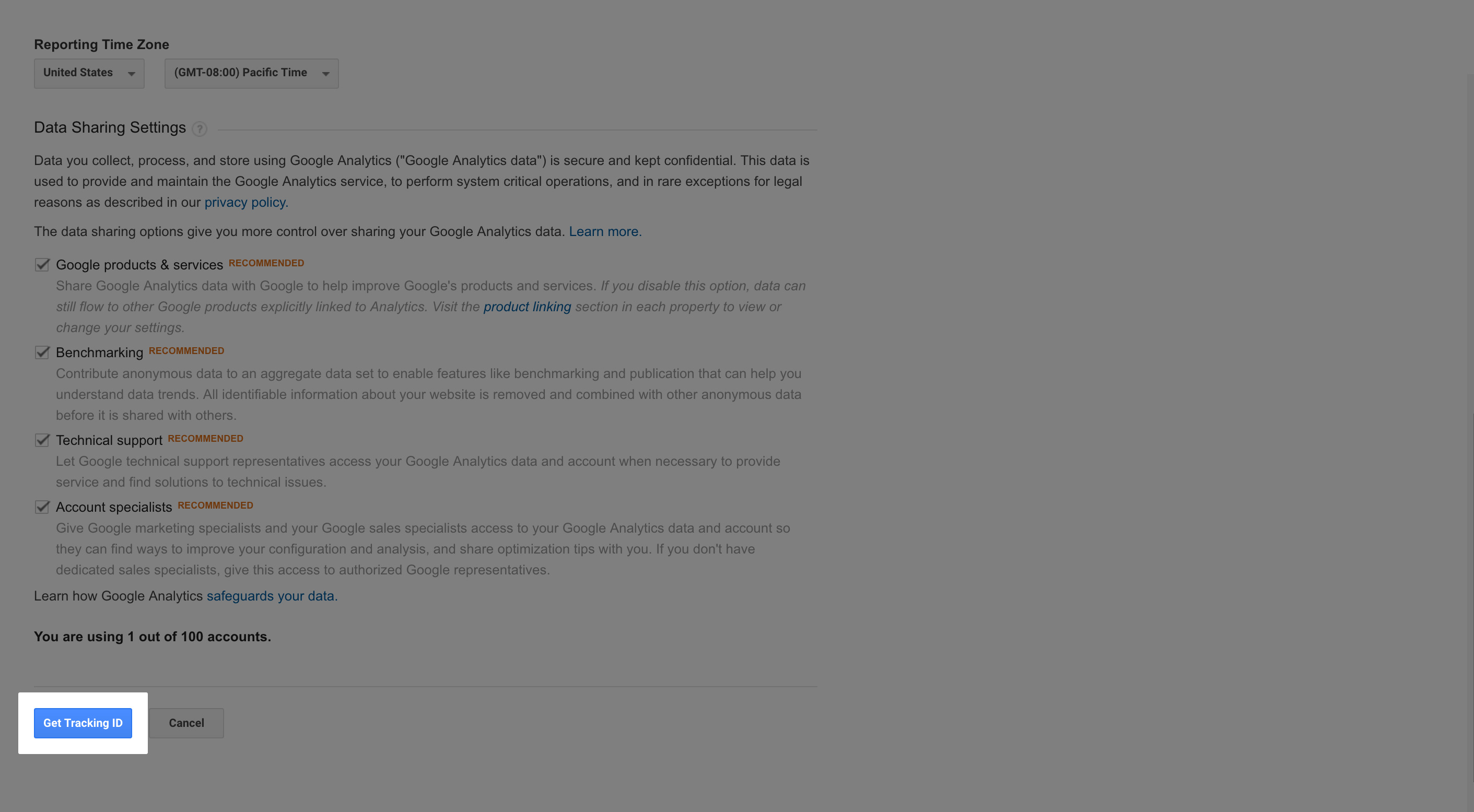 *5a. For users who already have Google Analytics: The tracking code can be found under 'Admin' Tab above, 'Tracking Info' on the left side bar, followed by 'Tracking Code'.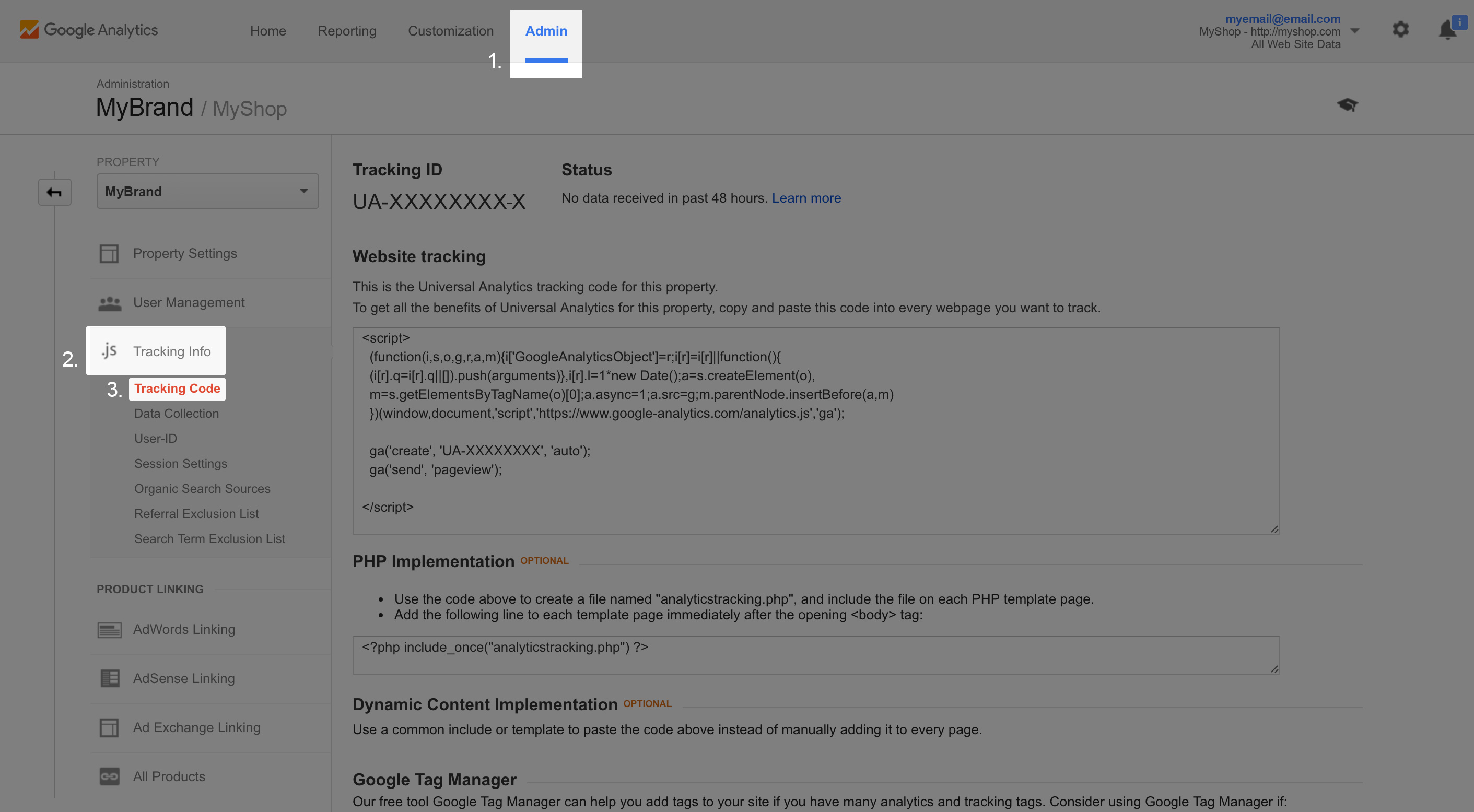 5b. For new users: please copy the tracking code provided. It will look similar to the following: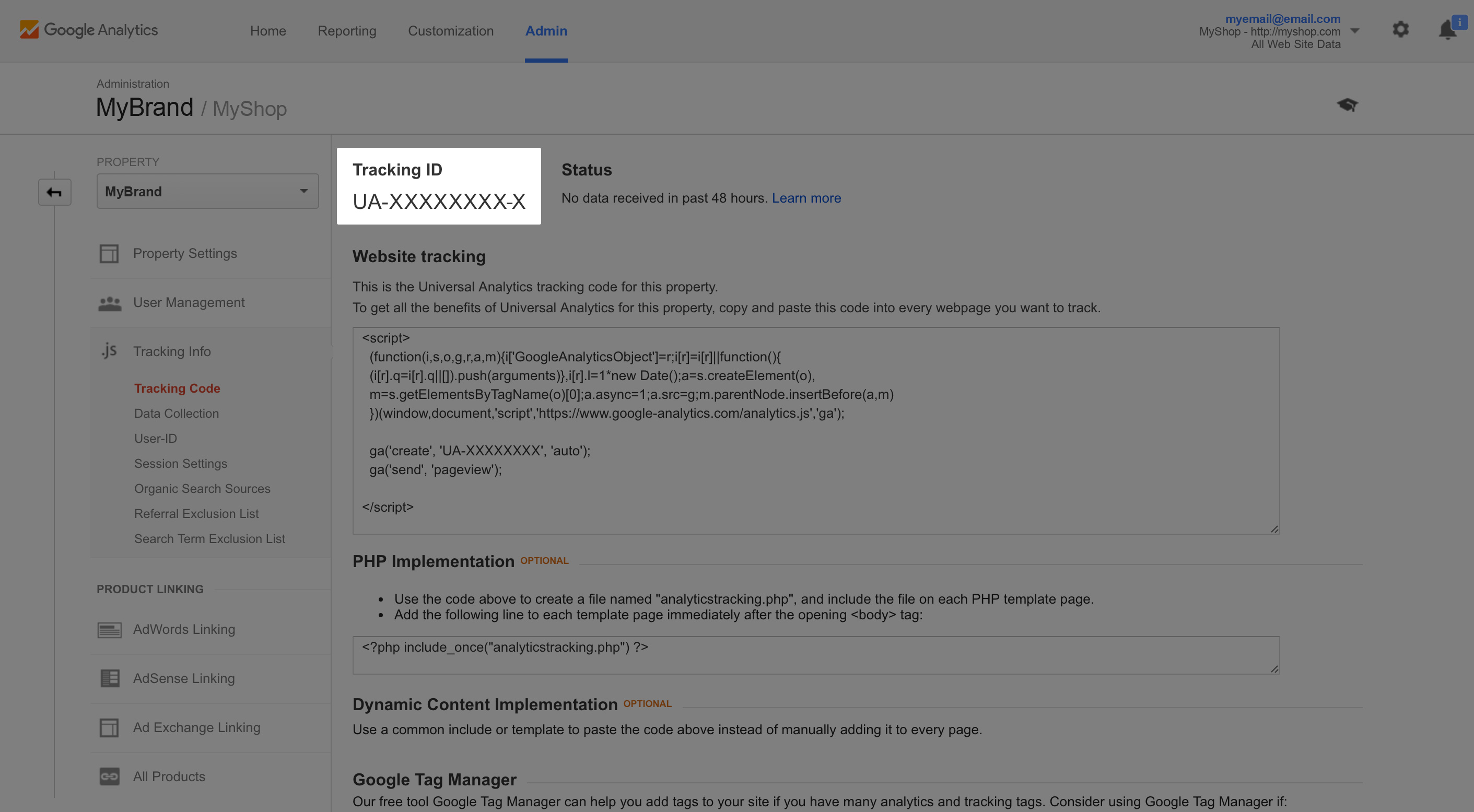 6. Next, please head to your Shopmatic account. Click on the main drop down menu, and select Webstore, next click on Tracking.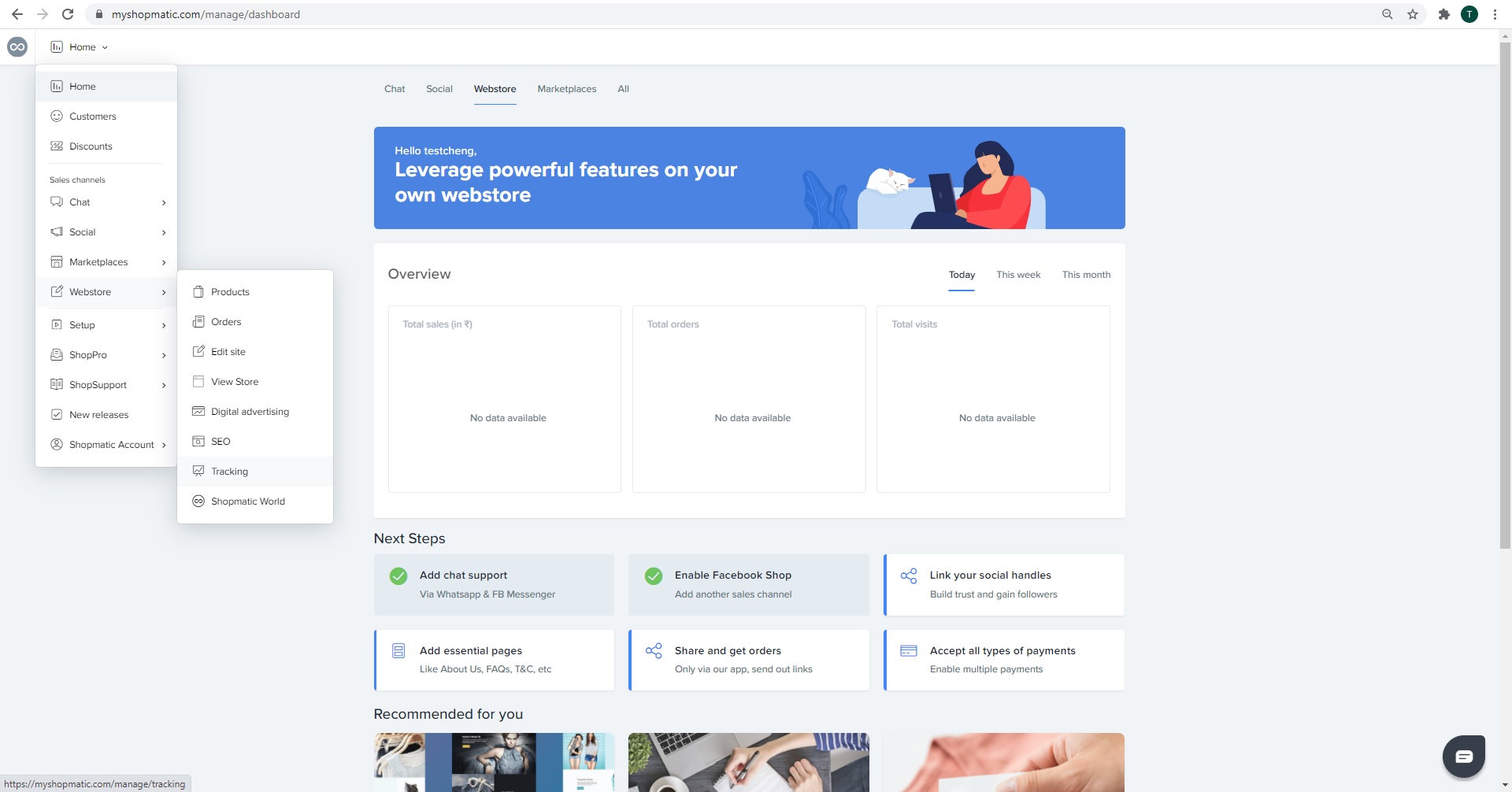 7. Paste the code you copied from Google Analytics into the field provided, and click 'Save'.

Note: It can take up to 24 hours for Google Analytics to begin collecting information.