Previously known as Google Webmaster Tools, Google Search Console is a no-charge web service by Google for webmasters. It allows webmasters to check indexing status and optimize visibility of their websites.
Shopmatic takes many steps to ensure each webstore is Search Engine Optimised (SEO).
Additionally, the overall webstore's SEO settings can be improved by verifying ownership of custom domains through Google Search Console.
To verify ownership of a custom domain through Google Search Console, follow these steps:
1. Sign In to Google Search Console from this link:
https://search.google.com/search-console/welcome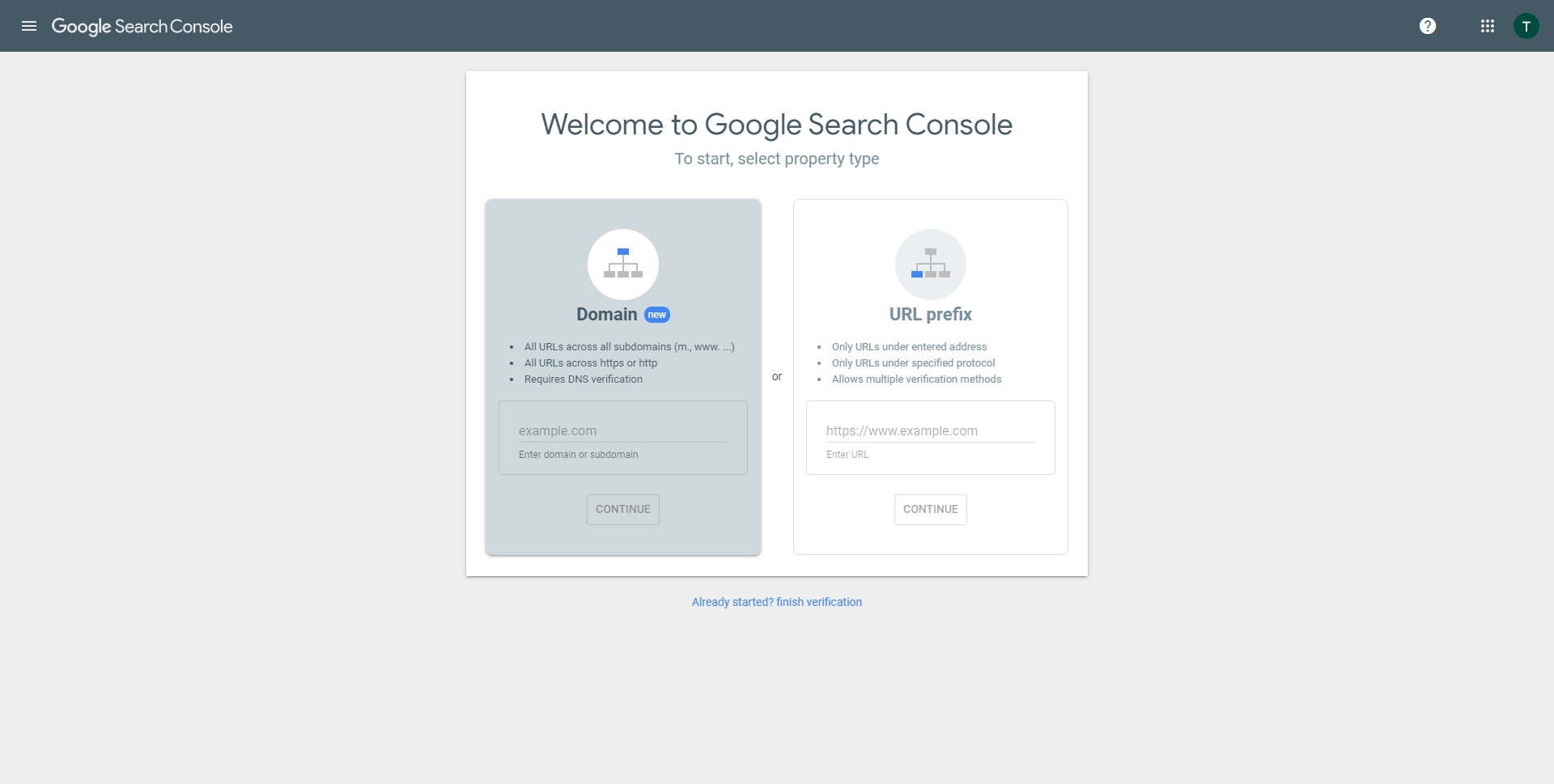 Please note: Google Search Console requires a completed Google account to use this feature.
(To create a new Google account click on this link: https://accounts.google.com/SignUp)
2. After successfully signing in to the Google Search Console, this is the page that is presented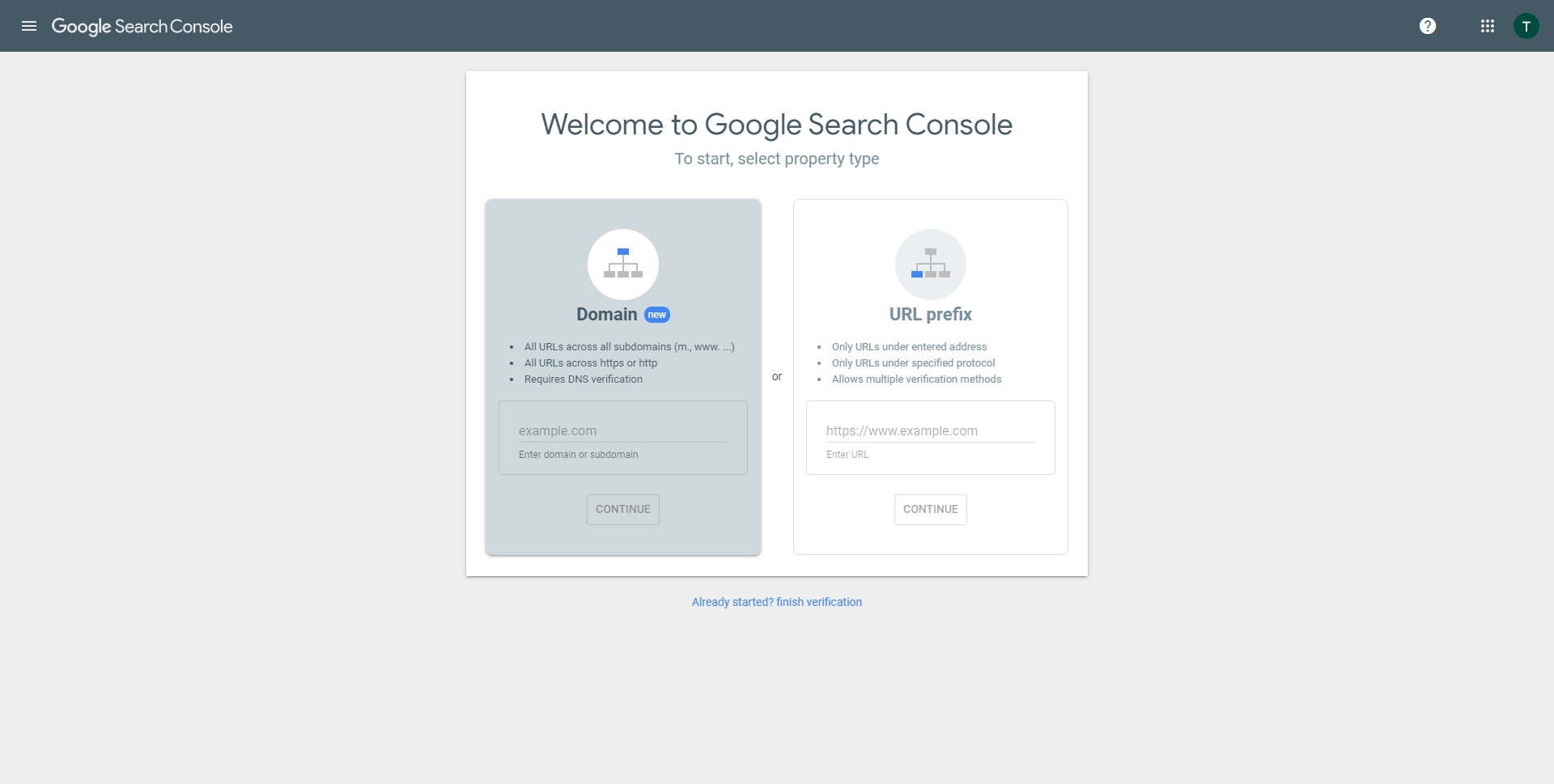 3. Please choose the 2nd option URL prefix, and enter your domain URL there (including the "https://") and click on Continue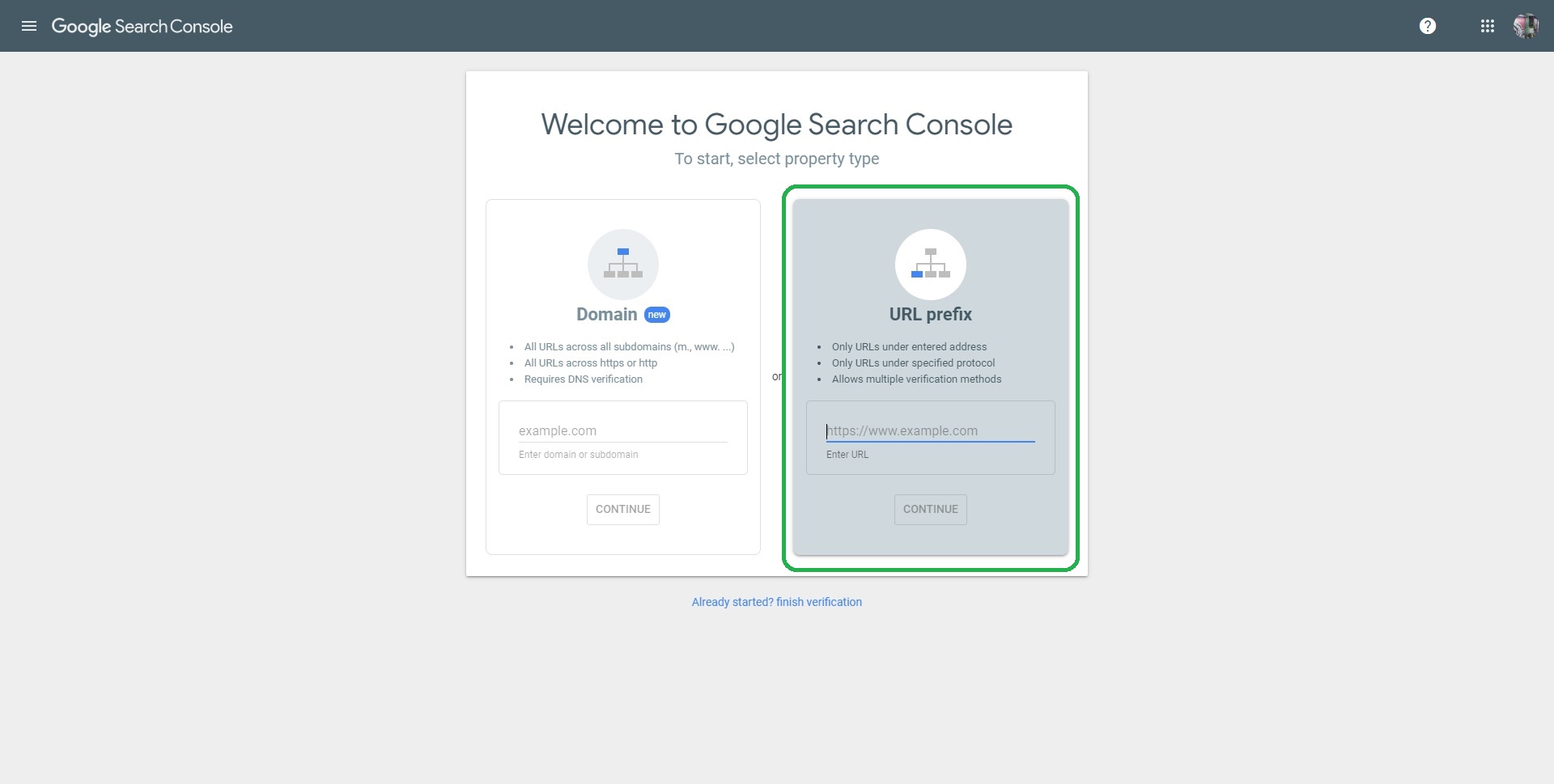 4. A quick loading page will show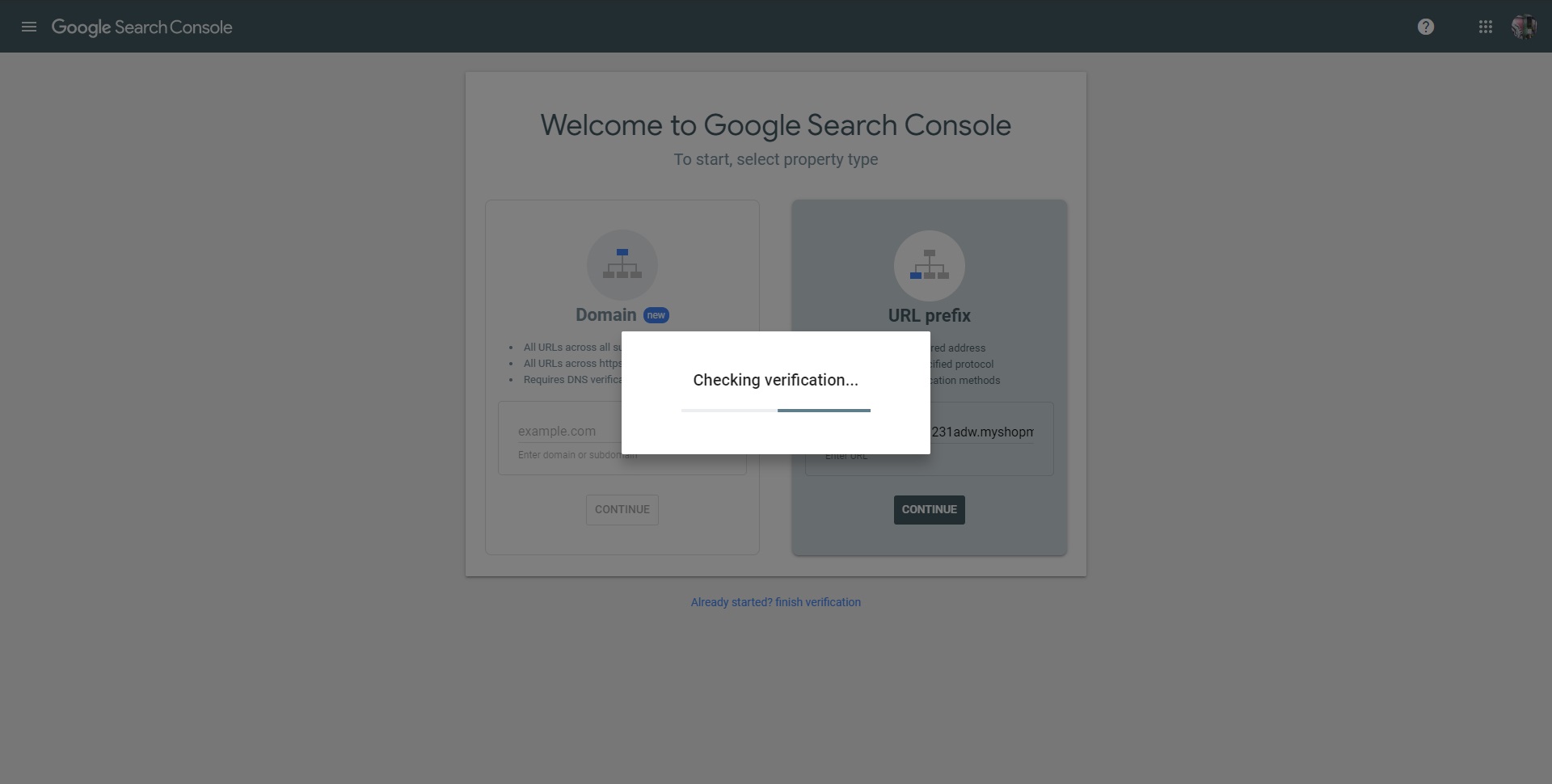 5. Next, choose the HTML Tag option: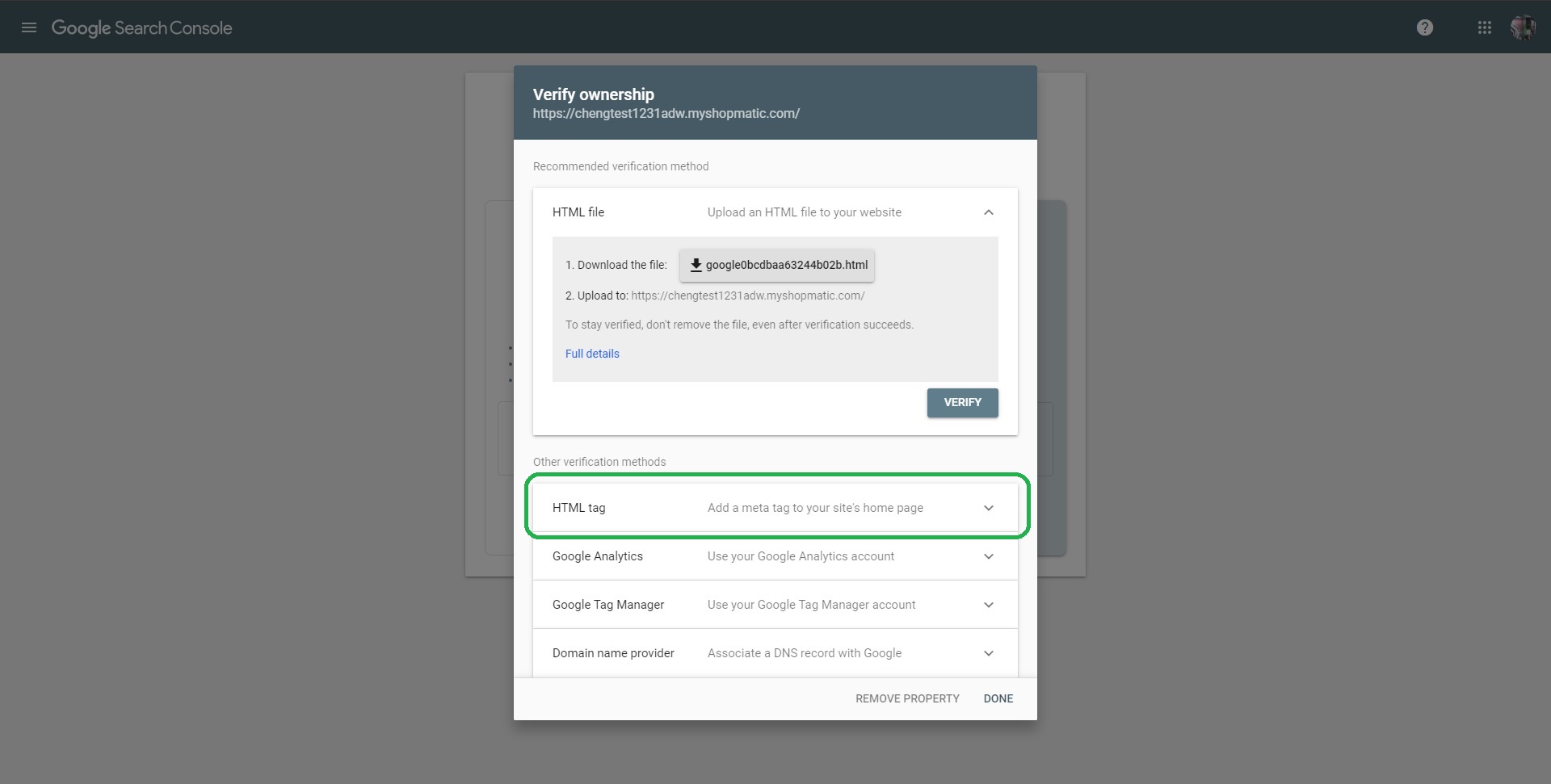 6.  Next, click on "Copy" and return back to your Shopmatic account
Note: Please do not close this window, as you will need to come back here again later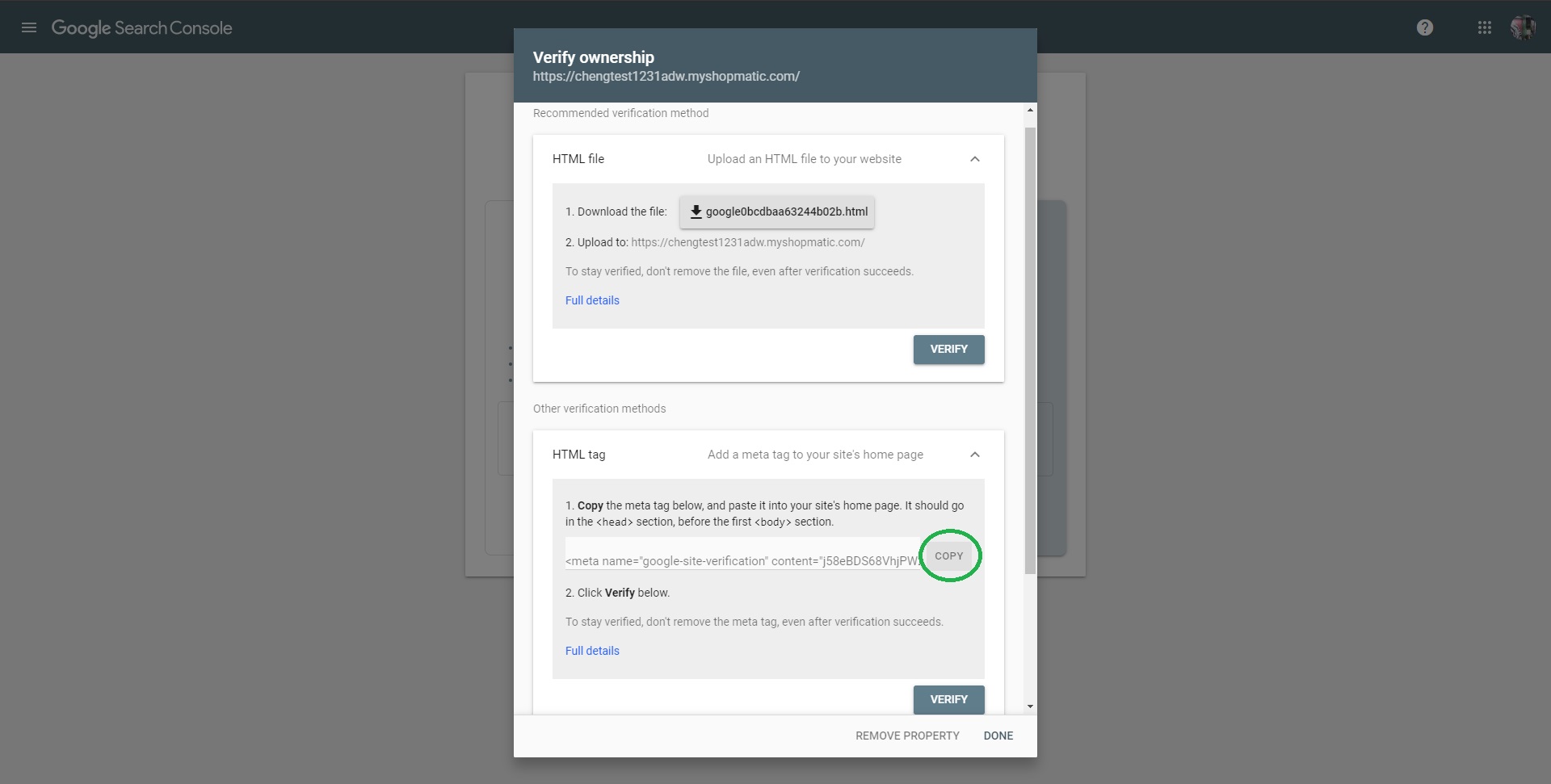 7. From the Shopmatic platform, select Marketing and then SEO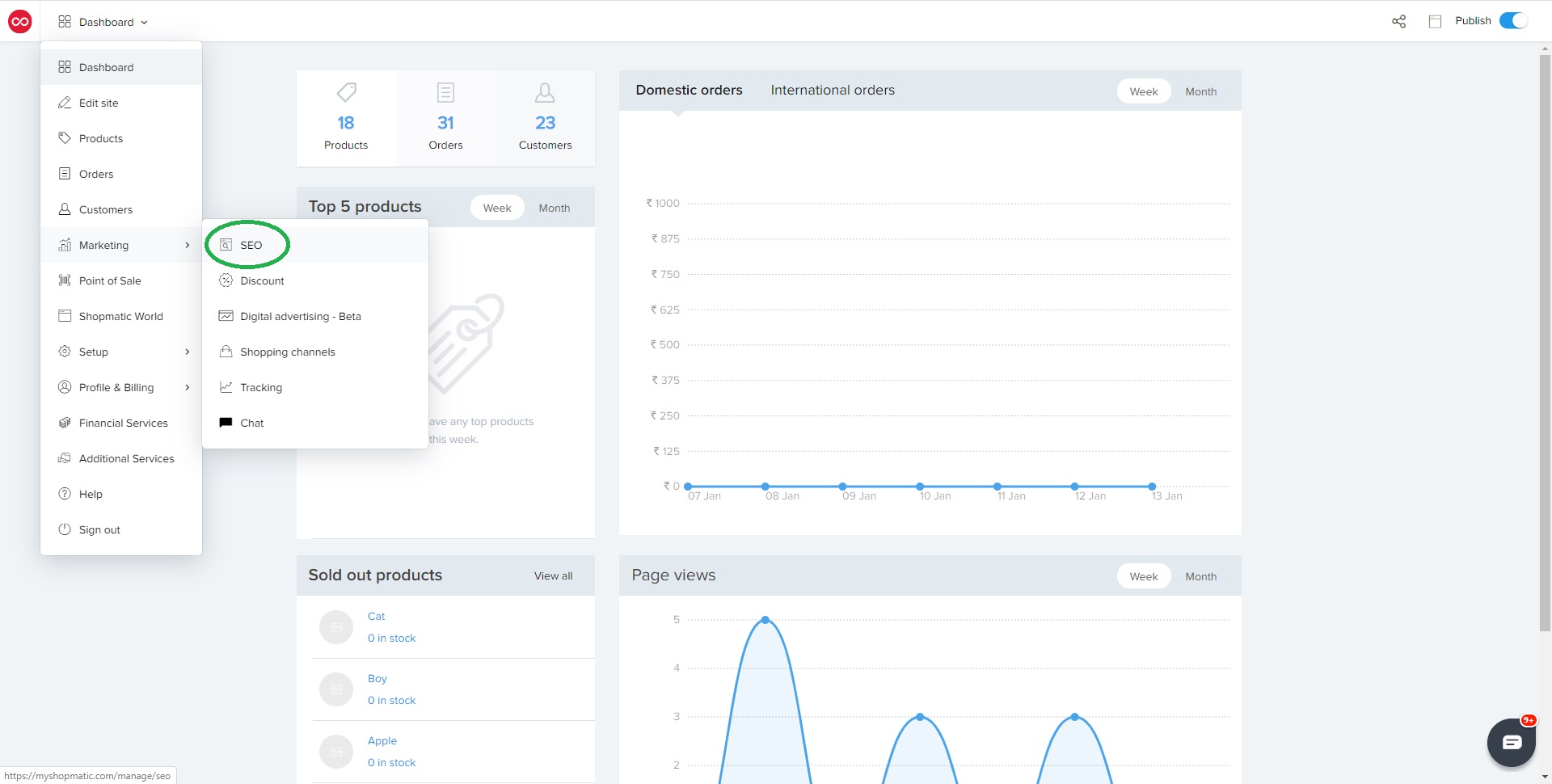 8. From the SEO page, Paste the Google Verification code that was copied in Step 6 into the highlighted field at the bottom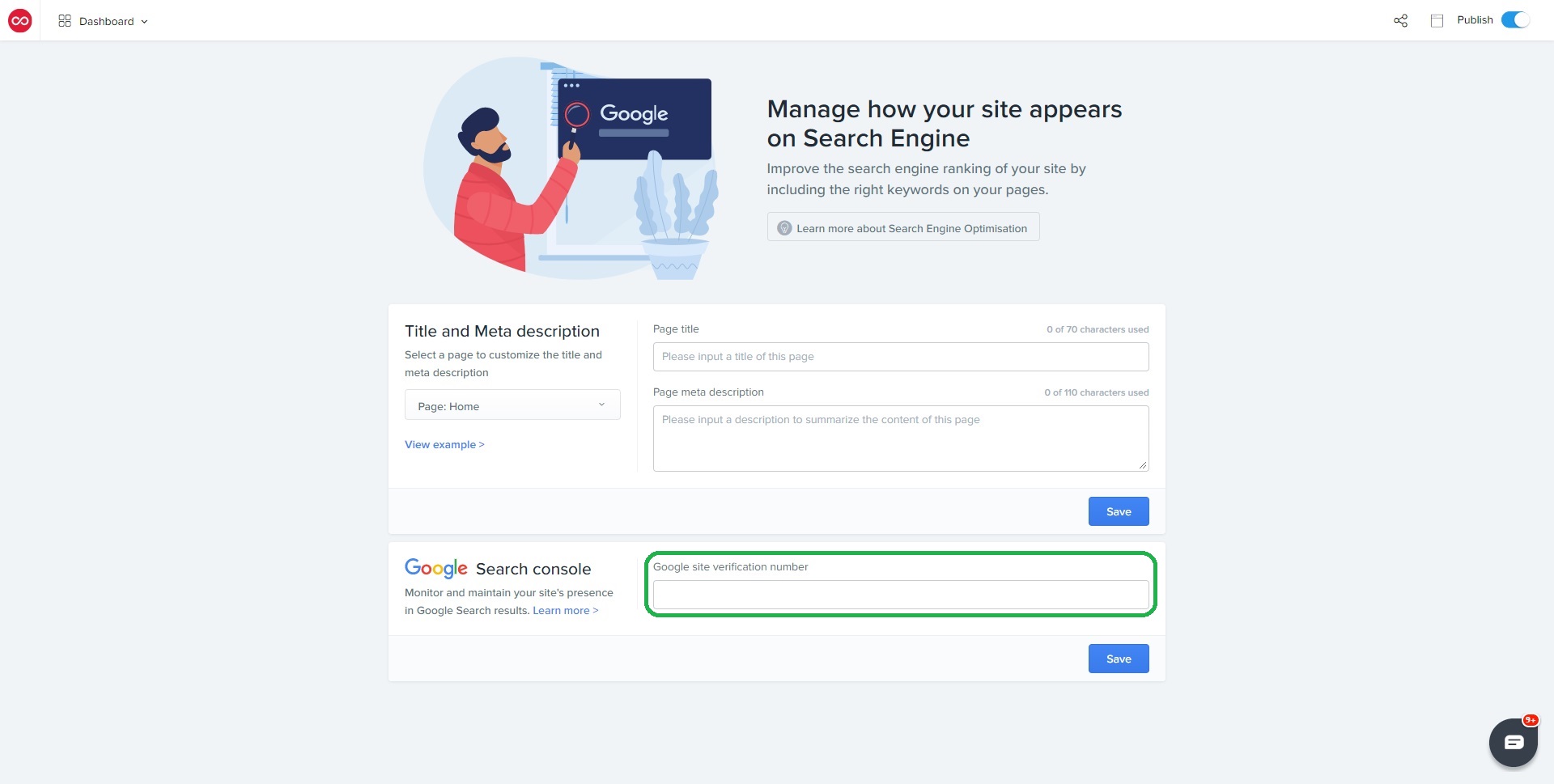 9. After entering the copied values in Step 6. There are two further side steps to complete.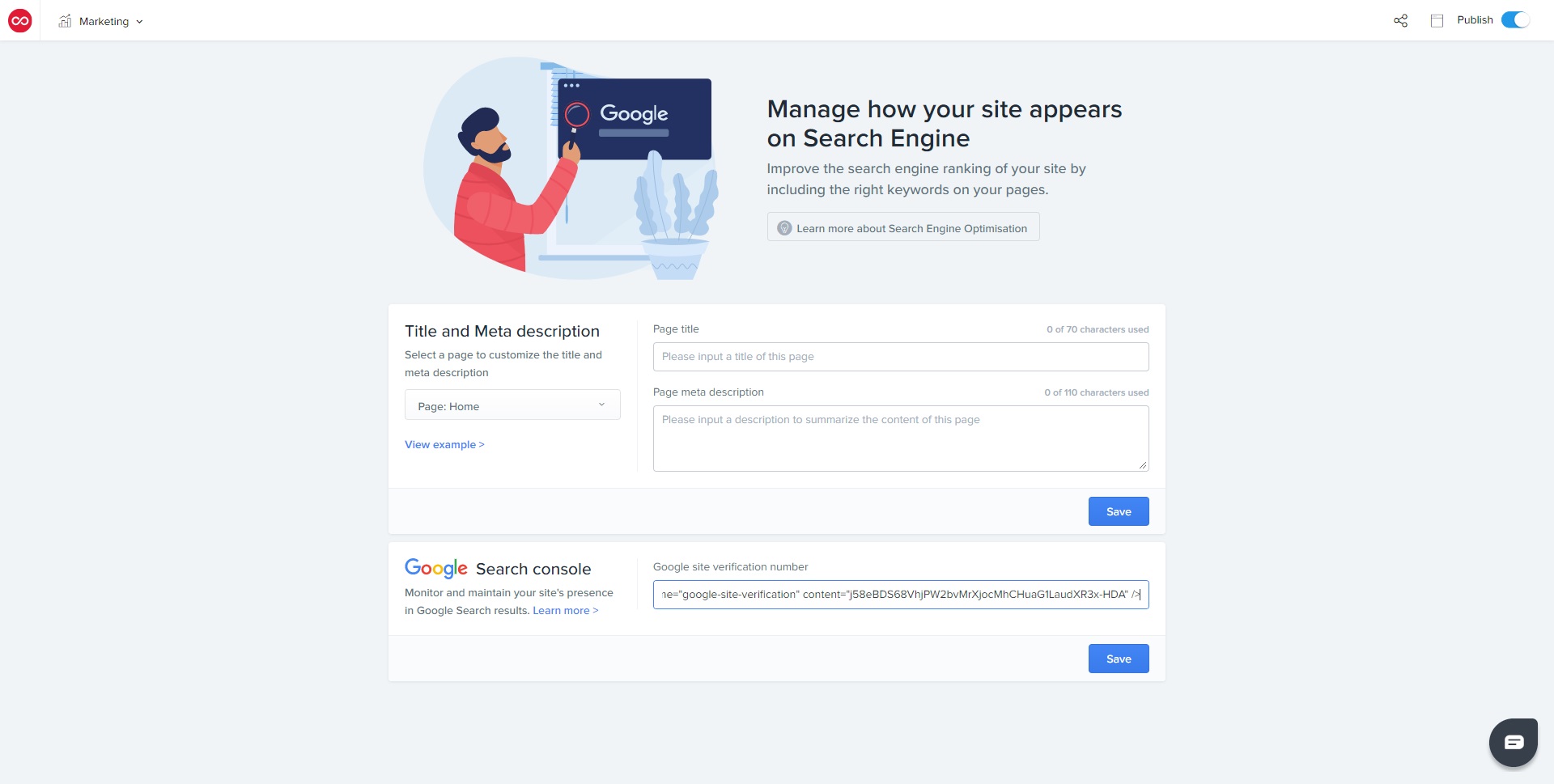 9a. The first side step is to remove the prefix:
<meta name="google-site-verification"content="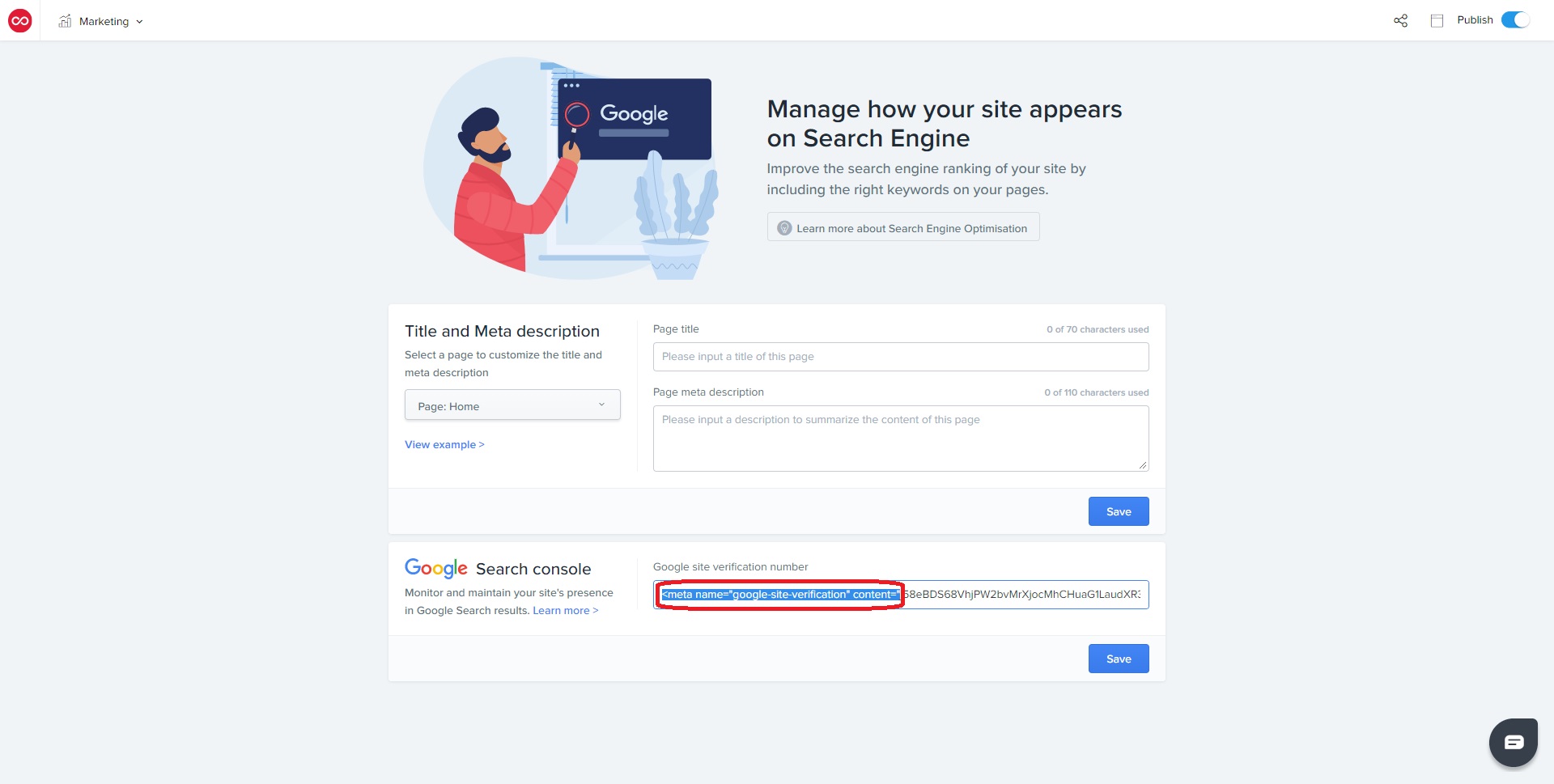 9b. The second side step is to remove the suffix:
" />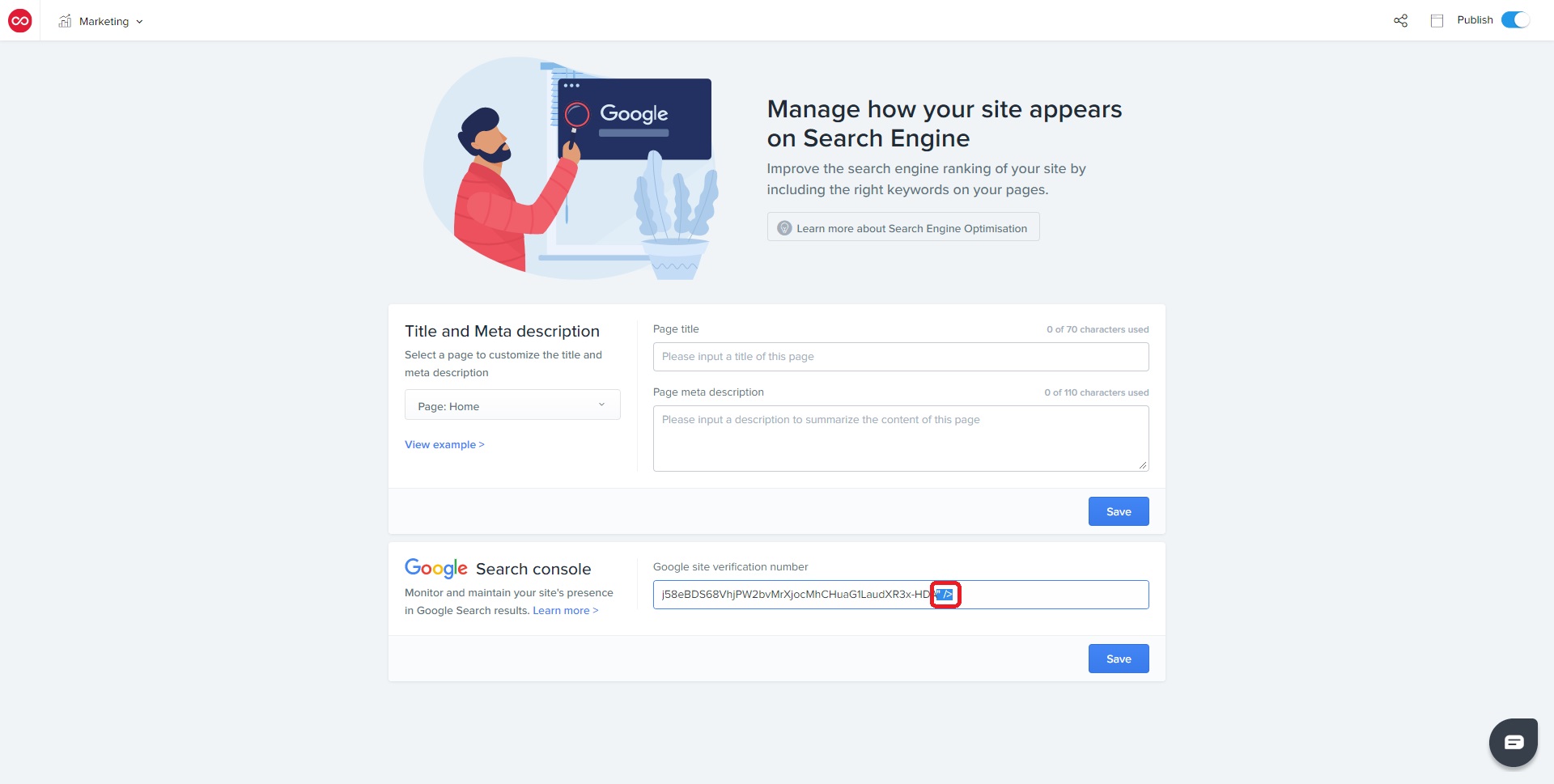 10. After completing both Step 9a and Step 9b, click on Save.
Important note: Please remember to keep your website published.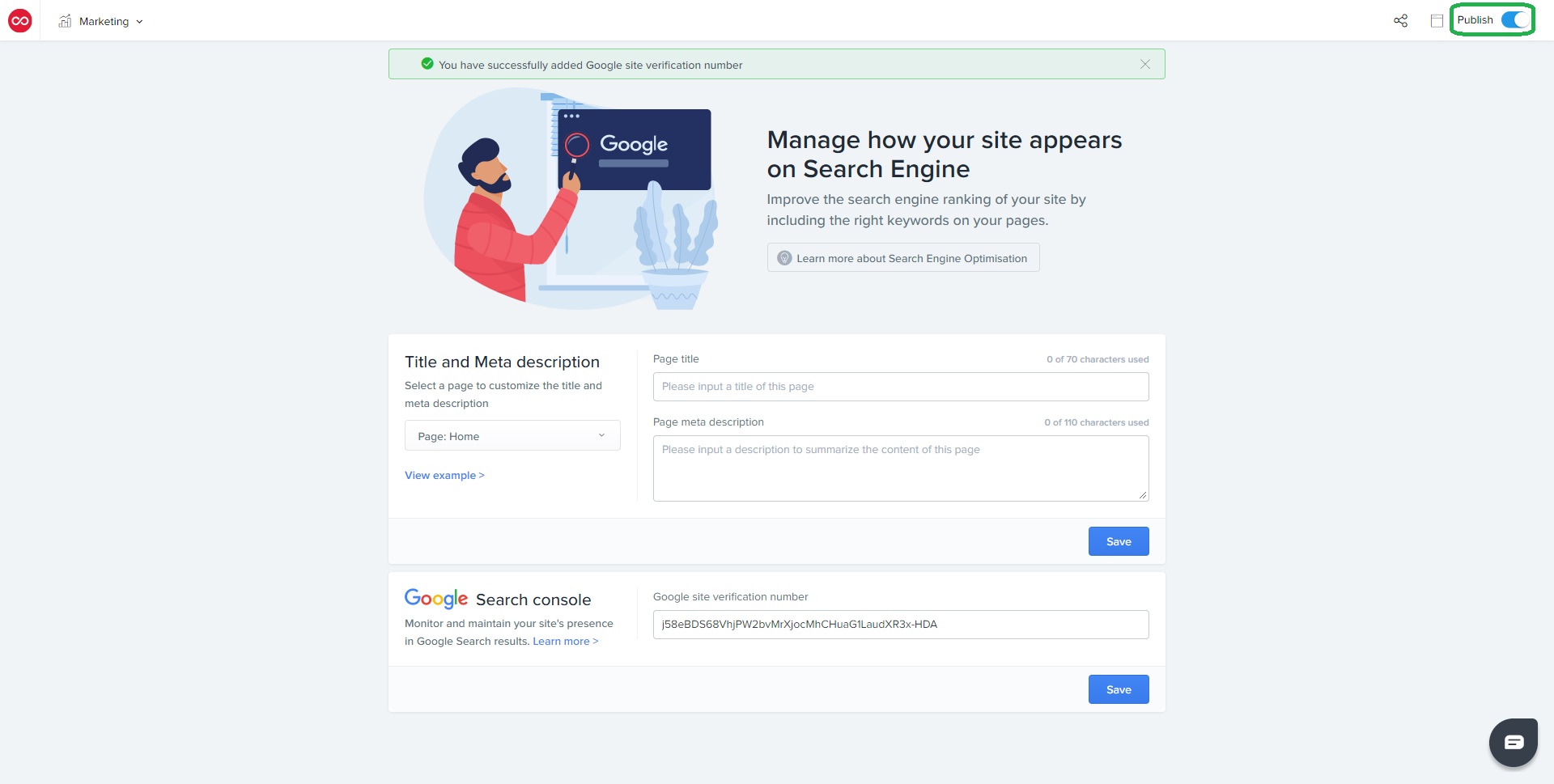 11. Return back to the Google Search Console and now click on "Verify"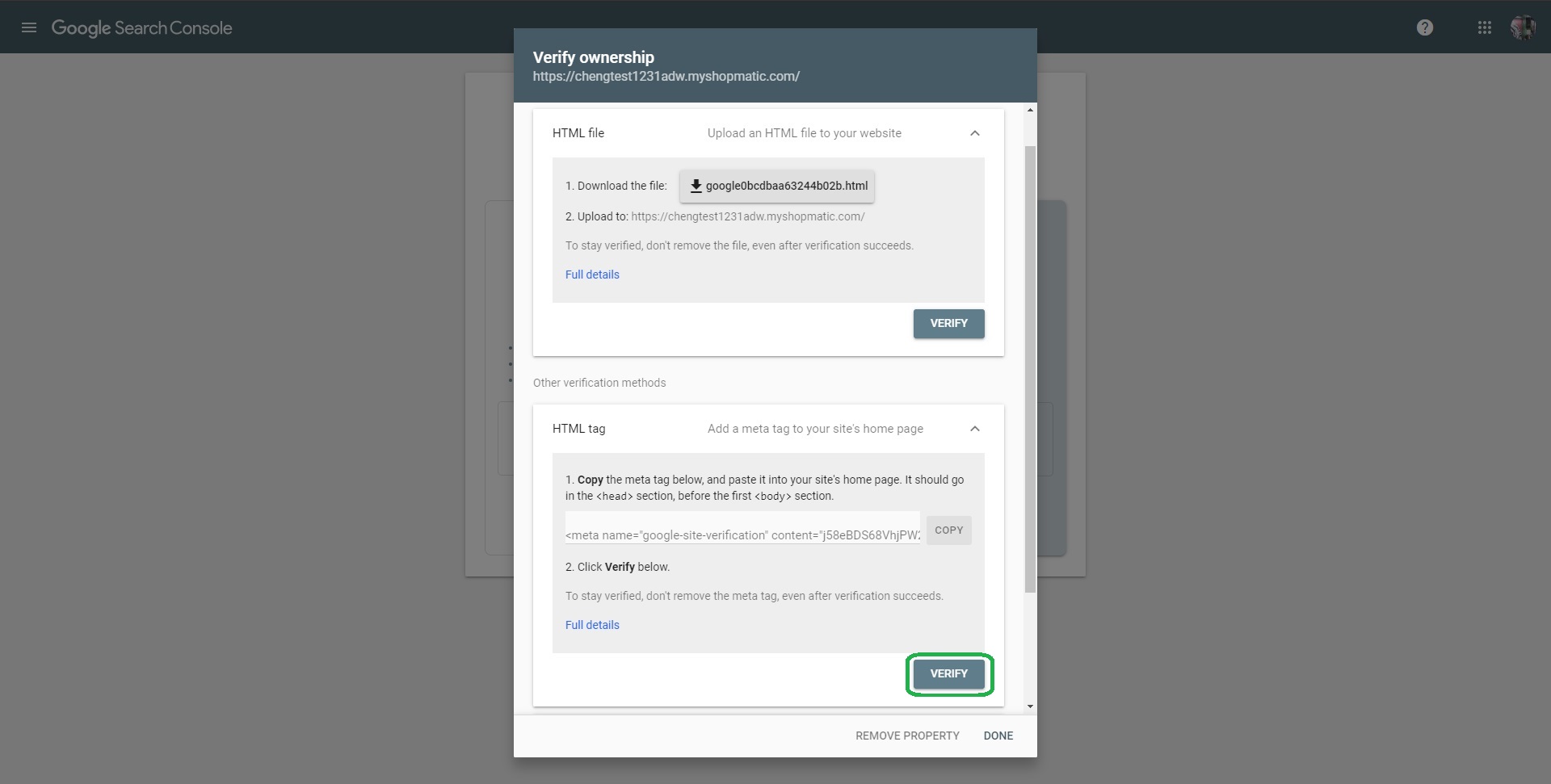 12. Google will now check your Shopmatic website for the verification code that you have just implemented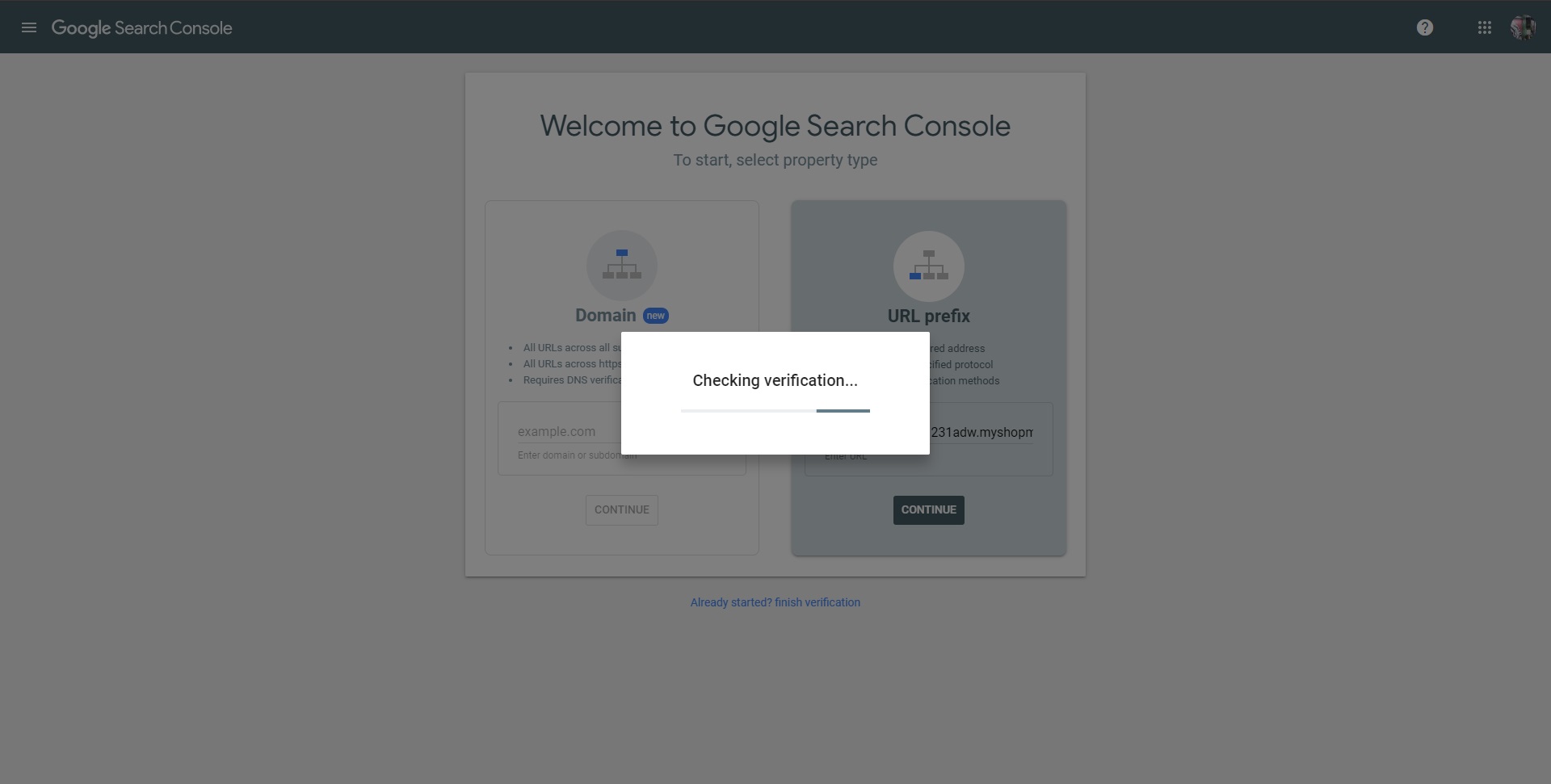 13. Done! You have now verified your site ownership