Google Translate is a popular online translation service developed by Google. It allows users to translate text or entire web pages from one language to another. Here are some key details about Google Translate:
Multilingual Accessibility:
Visitors to your website can now translate the content into their preferred language with a simple click, making it easier for buyers to understand and engage with the content.
Enhanced User Experience:
This feature will significantly enhance the user experience, leading to increased engagement and satisfaction among the global audience.
To access the translation feature, users can find the "Translate" option in the top navigation menu of our website. Currently, Google Translate is available to all merchant storefronts across all regions with support for 9 international languages, ensuring that our content can be understood by a vast majority of internet users worldwide.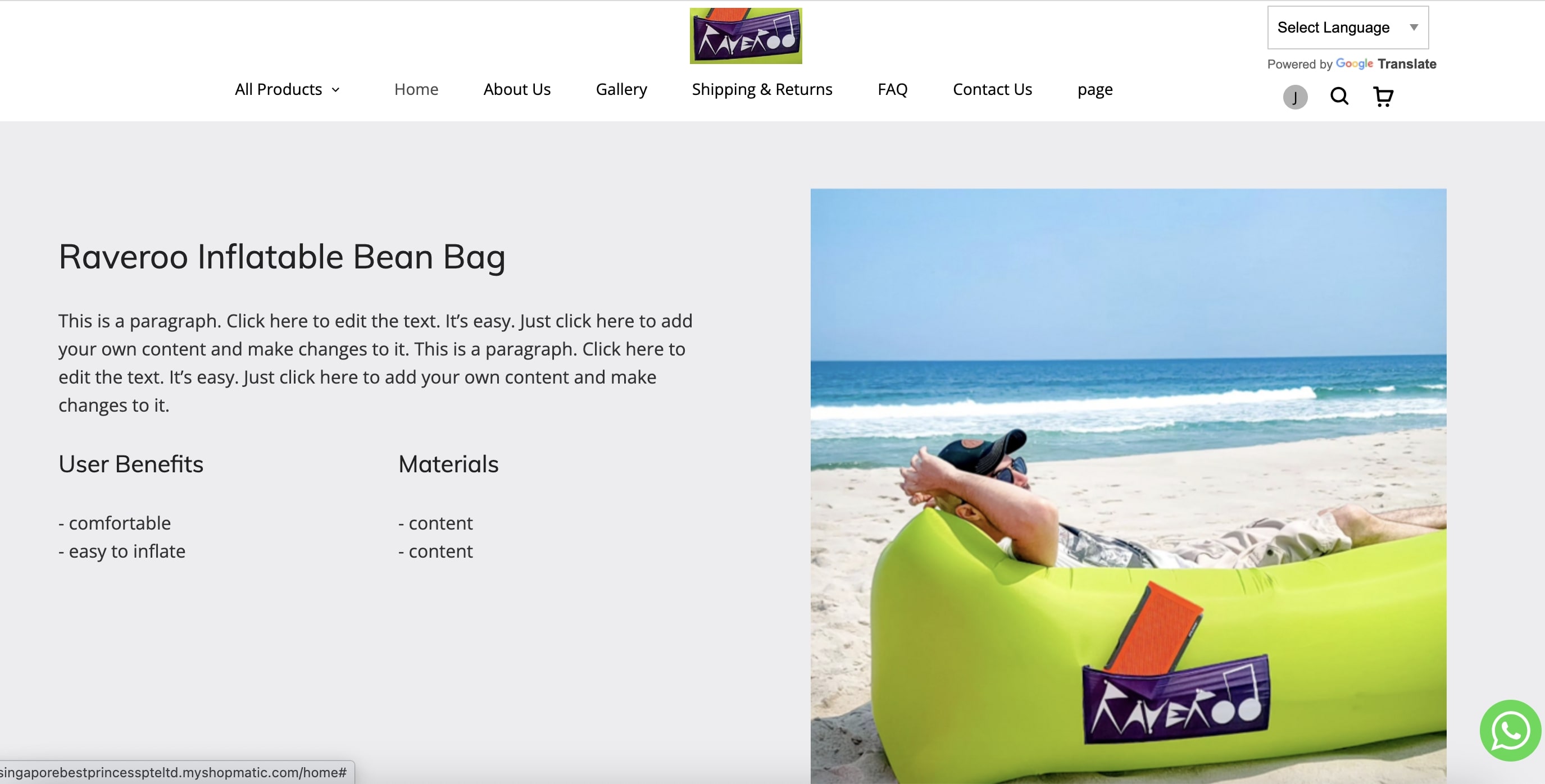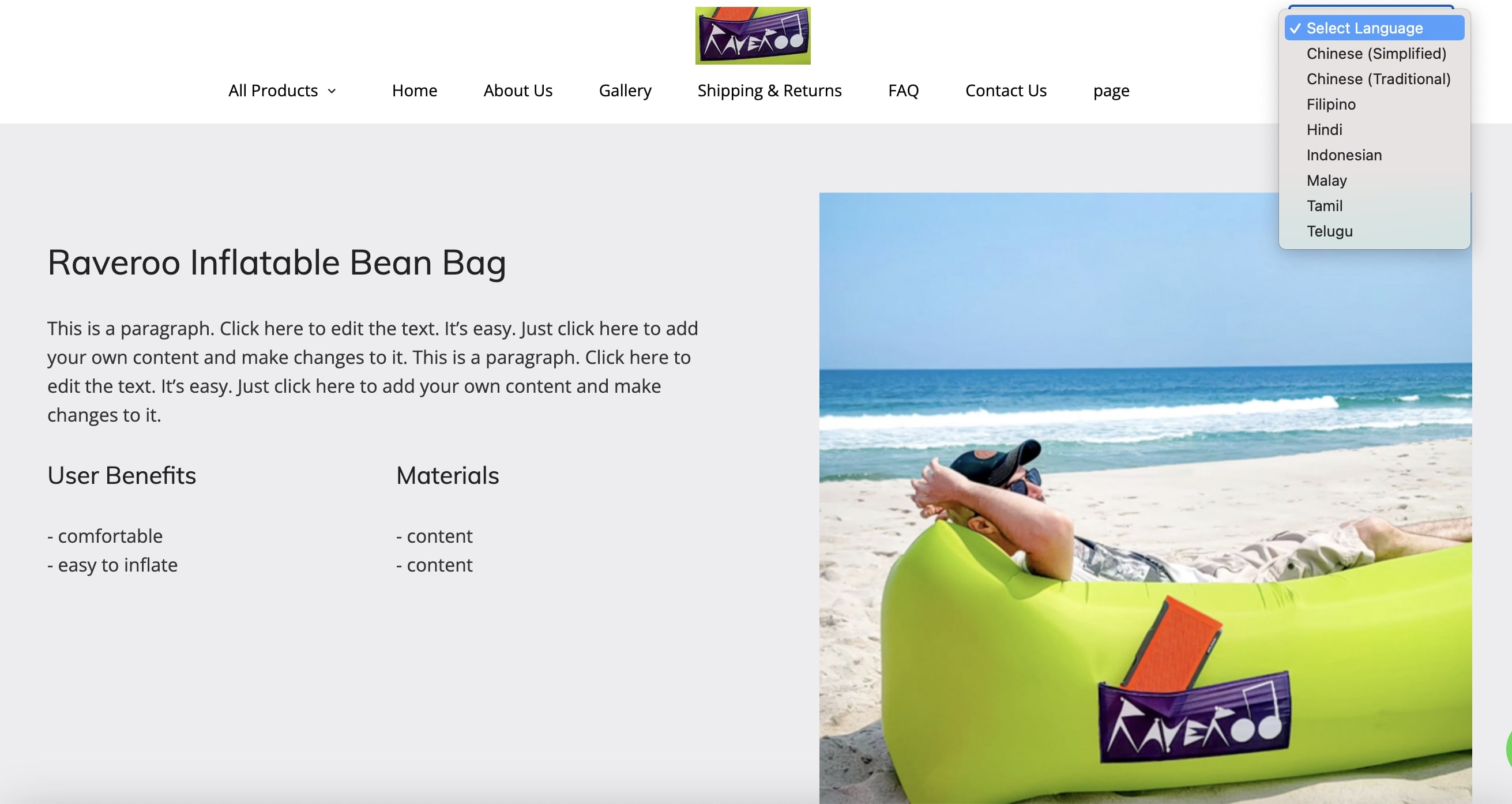 Google Translator feature is available on all the pages till the checkout page. Except for the Product currency and Product price, all the text on the page will be translated into the respective selected language.