What is the purpose of the feature? 
Let your buyers manage a wishlist on your webstore.

A Wishlist allows buyers to create personalized collections of products that they want to buy and save them in their accounts for future reference.
Studies show that customers who add items to their Wishlist are more likely to return and complete the purchase compare to customers that do not have a Wishlist!

Merchants can better understand buyers intent in purchasing available products thereby helping them to better manage their products & inventory.
Who can use this feature?

Both the Buyer and Merchant can use and benefit from this feature.
Buyers who have created a buyer account on your webstore can start using this feature

Merchants that have Buyers who have created Wishlist can start benefiting from this feature too
Where will it be available to the Buyer?
Where will it be available to the Merchant?

From the Main drop down menu, select Products, and then from there Wishlisted Products!
As a merchant, you will be able to see which are your most liked goods, and the less favoured ones too..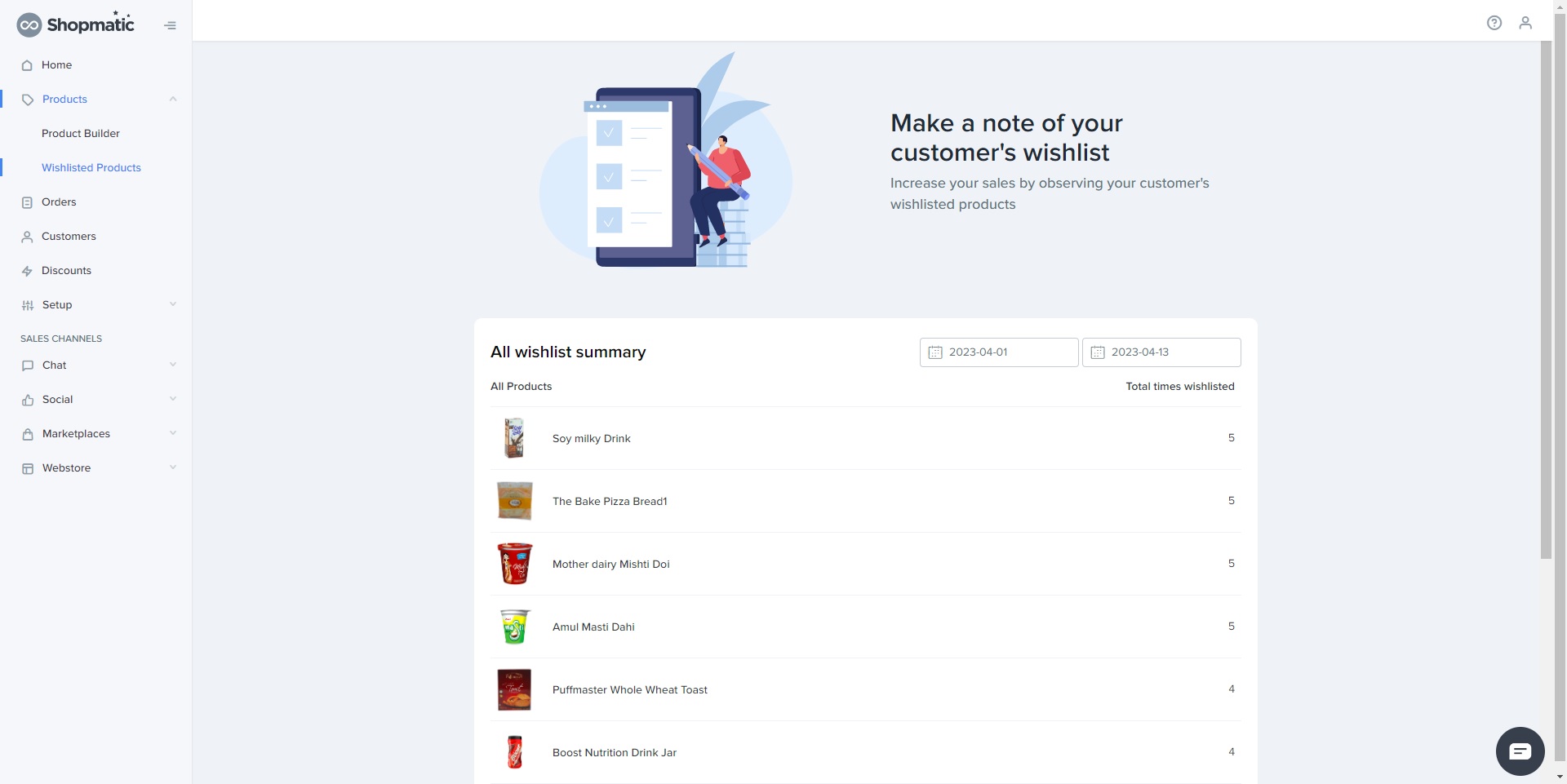 How else is this helpful?
When the Buyer is ready to complete the purchase, all they need is to login to their account, and from there just click on the desired product! This will immediately bring the buyer to the Products page, where they can easily Add to cart, and complete the checkout.. Convenience for the customer, and an extra sale for you!