Recently, a major supplier of SSL certificates released a global change to upgrade the level of security and privacy for its users. This change led to a small percentage of devices not being able to access certain webstores using custom domains.
These users would experience the below error message – "Your connection is not private" while trying to access the website.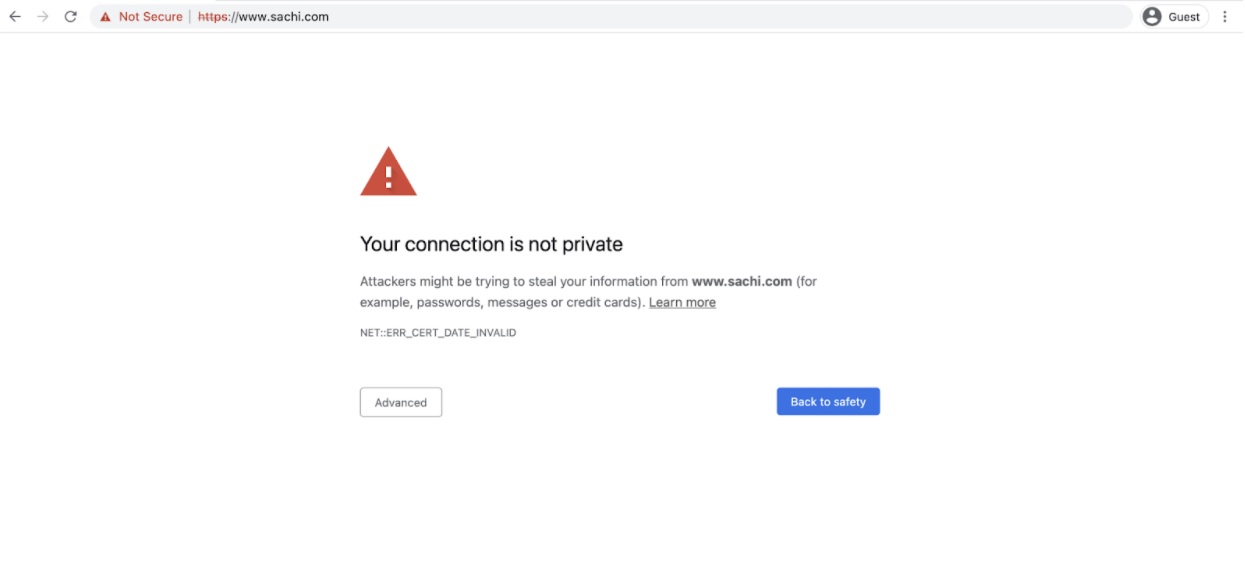 However, they can take proactive measures as listed below to minimise the occurrence of this problem to a large extent:
1. Operate on the latest software version of the device: Please update the device you are using to access the website to the latest available software update.
2. Update your browser: Please update your Chrome or Safari browser to the latest version.
3. Clear DNS Cache: Systems cache results from previous searches. Clearing the DNS will remove any invalid addresses, whether because they're outdated or because they've been manipulated.
Alternatively, you can download the latest version of Mozilla Firefox on your device to access the websites. Firefox uses its own SSL Root certificates and does not rely on the device and therefore works for all websites.
Browser: ​​https://www.mozilla.org/en-US/firefox/new/
Android: https://www.mozilla.org/en-US/firefox/browsers/mobile/android/
iOS: https://www.mozilla.org/en-US/firefox/browsers/mobile/ios/
Mozilla Firefox can recognize Shopmatic's latest root certificate so that users do not see any error messages while trying to access these websites. Using Mozilla Firefox, you can also access other similar websites which are not accessible now.
Users should be able to access all our Shopmatic powered websites after following the steps above. In case someone is still unable to access a certain website, please reach out to our customer support team for further assistance.