Shopmatic supports most major payment gateways that cater to the demands of consumers in your local market. These include cash-on-delivery, credit and debit cards, and direct bank transfers.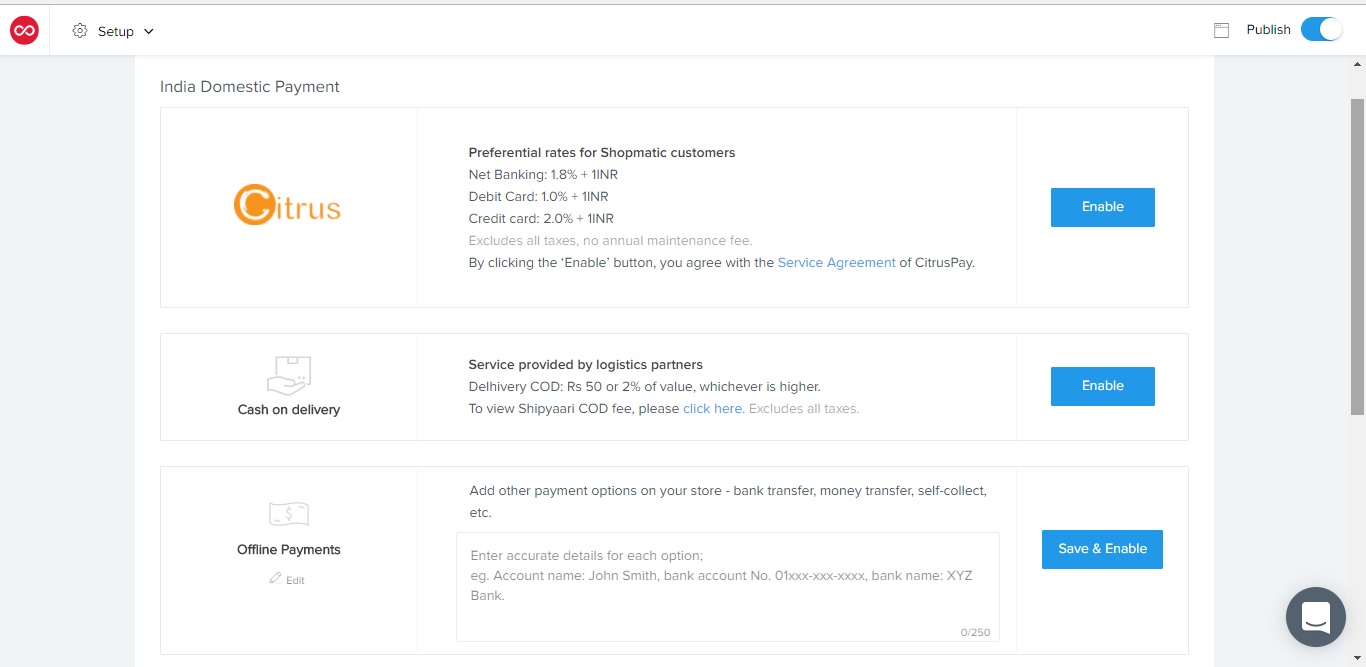 Select the payment options you want and we integrate these seamlessly in the backend, enabling your online store to deliver secure and smooth transactions.
As Shopmatic-supported merchants, you also enjoy special rates from our payment partners so you can generate more margins from your online sales.