For an online seller to receive secured online payments, a trusted payment gateway should be used. A payment gateway ensures the seller that payment has been made by the buyer. A payment gateway also helps mitigate any disputes between a Seller and Buyer.
On the Shopmatic platform, it only takes a few clicks of a button to get your online payments enabled. There is no technical knowledge, or any coding experience required to enable a payment gateway for your account.
Depending on the country selected while signing up for a Shopmatic account there are different payment gateways available.
---
For India customers:
Customers can choose to enable PayU Money, Paytm and PayPal: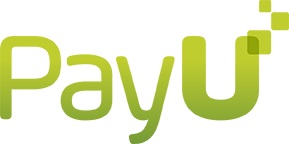 Customers who create a new PayU Money account through Shopmatic will enjoy these rates:
i)    Credit Card: 2.00% of the transactional value (3.00% of the transactional value for AMEX)
ii)   Debit Card (MasterCard & Visa): 1.15% of the transactional value for transactions above Rs. 2000/- and 0.65% of the transactional value for transactions below Rs. 2000, Debit Card (Rupay): 0.25% of the transactional value
iii)  Wallets: 1.85% of the transactional value
v)   Net Banking: 1.75% of the transactional value
vi)  UPI: 0.40% of the transactional value
*Excludes all taxes, no annual maintenance fee

Customers who create a new Paytm account through Shopmatic will enjoy these preferential rates:
i)    Credit Card: 1.99% of the transactional value
ii)   Debit Card: 1.20% for transactions above Rs. 2000/- and 0.40% below Rs. 2000 and Rupay Debit Card: 0.00% of transactional value
iii)  Paytm Wallet: 1.90% of the transactional value
iv)  Paytm Postpaid: 1.90% of transactional value
v)   Net Banking: 1.90%: (HDFC, ICICI), 1.55%: (Axis, SBI), 1.40%: (Other banks)
vi)  UPI: 0.00% for transactions above Rs. 2000/- and 0% below Rs. 2000

Customers who create a new PayPal account through Shopmatic India will have these rates:
Where sender's county is                    Rate
Outside of India (IN)                                4.4% + Fixed Fee*
*Fixed fee for commercial transactions (based on currency received)
For more details on Fixed fees, please visit PayPal's support page here: https://www.paypal.com/in/webapps/mpp/merchant-fees
---
For Singapore customers:

Customers who create a new PayPal account through Shopmatic Singapore will have these rates when receiving commercial payments:
Domestic payments:                      International payments:
3.9% + SGD 0.50                                4.4% + Fixed Fee*
*Fixed fee for commercial transactions (based on currency received)
For more details on Fixed fees, please visit PayPal's support page here: https://www.paypal.com/sg/webapps/mpp/ua/useragreement-full#misc
---
For Malaysia customers:

Customers who create a new PayPal account through Shopmatic Malaysia will have these rates when receiving commercial payments:
Domestic payments:                      International payments:
3.9% + MYR 2.00                               4.4% + Fixed Fee*
*Fixed fee for commercial transactions (based on currency received)
For more details on Fixed fees, please visit PayPal's support page here: https://www.paypal.com/al/webapps/mpp/merchant-fees#fixed-fees-commercialtrans
---
For Hong Kong customers:

Customers who create a new PayPal account through Shopmatic Hong Kong will have these rates when receiving commercial payments:
Domestic payments:                      International payments:
3.9% + HKD 2.35                                4.4% + Fixed Fee*
*Fixed fee for commercial transactions (based on currency received)
For more details on Fixed fees, please visit PayPal's support page here: https://www.paypal.com/hk/webapps/mpp/merchant-fees
---