Add a newsletter sign up form to your webstore!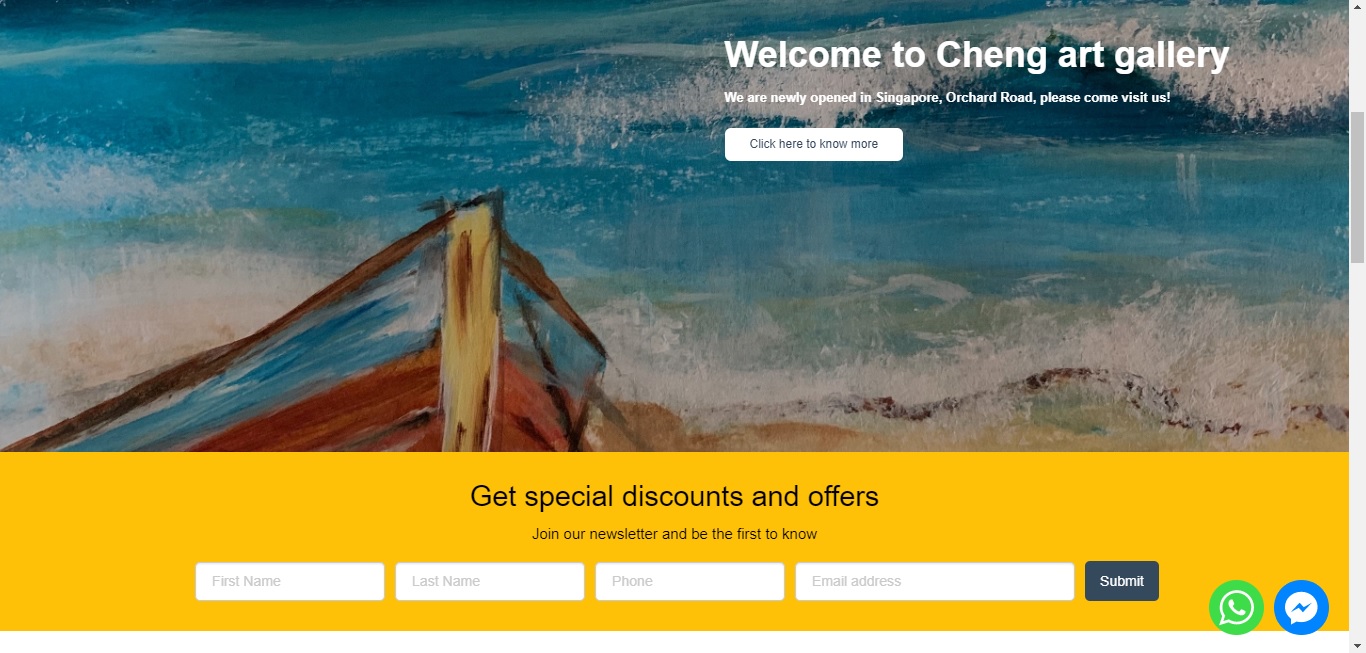 There is also an option to customise the details you want your customers to share with you, choose from the options of First Name, Last Name, Phone, and Email Address.
To Add a Newsletter Sign Up form on your website, start by clicking on the Main Menu.
Home > Webstore > Edit Site > Add a section > Newsletter sign up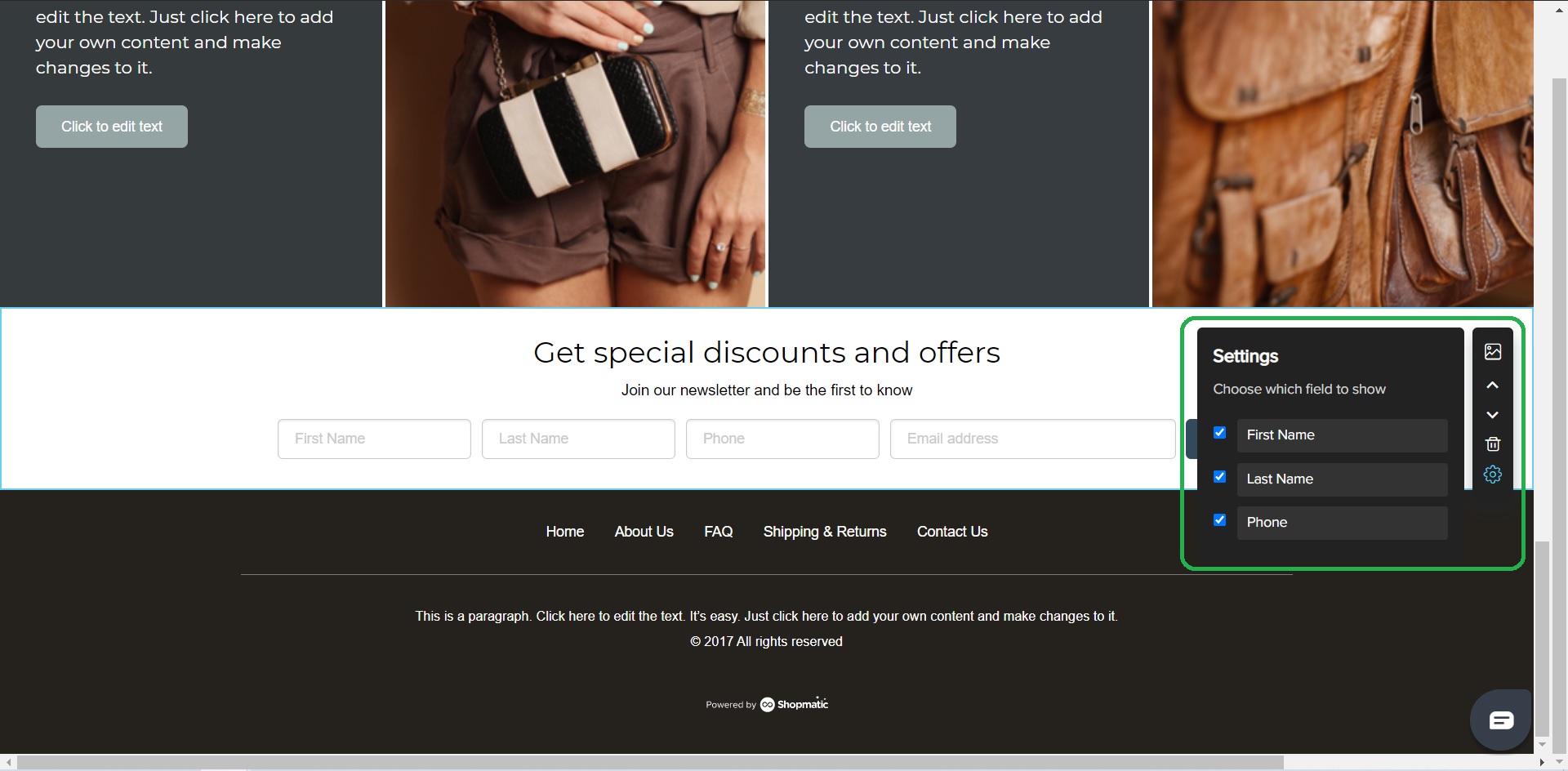 By clicking on the Newsletter Sign up section, the settings menu will allow you to choose how much data you want to collect from your customers. Please note that the Email address field is mandatory. First name, Last name and Phone are optional fields.
Once a customer has entered details into the Newsletter Sign up form, their data will flow to your Customers page.
To learn more about the Customers page, please click here.